UK health life sciences - innovation, investment and global competitiveness
Tuesday, 17th June 2014
This event is CPD certified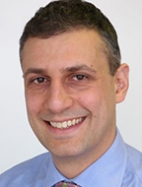 Mark Samuels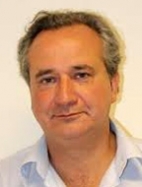 Dr Mark Treherne
Guests of Honour: Mark Samuels, Managing Director, NIHR Office for Clinical Research Infrastructure (NOCRI) and Dr Mark Treherne, Chief Executive, Life Science Investment Organisation, UK Trade & Investment
Bringing together policymakers with key industry stakeholders, this seminar will consider what more can be done to support innovation, skills and growth across UK health life sciences.

It is scheduled to assess latest measures being undertaken by Government as part of its ongoing Strategy for UK Life Sciences, and will bring out latest thinking on the next steps for effective industrial strategy in this sector. Alongside key policymakers, sessions will bring together representatives from pharmaceuticals, bio and medical technology industries, as well as universities, NHS partnerships, investors and commentators. Delegates will have particular opportunity to consider the next steps for developing an effective life sciences ecosystem, what more can be done to attract talent to the sector, and latest initiatives being undertaken to tackle barriers to investment and innovation.

Mark Samuels, Managing Director, NIHR Office for Clinical Research Infrastructure (NOCRI) and Dr Mark Treherne, Chief Executive, Life Science Investment Organisation, UK Trade & Investment have agreed to deliver keynote addresses at this seminar.

Professor David Fish, Managing Director, UCLPartners; Professor David Ford, Professor of Health Informatics, Swansea University and Lead, The Life Science Exchange; Dr Allison Jeynes-Ellis, Non-Executive Director, Health Research Authority; Professor Richard King, Clinical Lead for Innovation, University Hospitals Coventry and Warwickshire NHS Trust; Professor Tim Hubbard, Head of Bioinformatics, Genomics England; Dr Leeza Osipenko, Associate Director, Scientific Advice, NICE; Dr Jonathan Peat, Business Development Manager, QuantuMDx; Dr Stephen Rosevear, Strategy Director, Cogent Sector Skills Council; Dr Jim Smith, Deputy Chief Executive Officer and Chief of Strategy, Medical Research Council, and Director, National Institute for Medical Research; Andy Taylor, Executive Director, Government Policy, Association of British Healthcare Industries (ABHI); Professor Hilary Thomas, Head of Life Sciences & Healthcare Strategy Practice, KPMG and Stephen Whitehead, Chief Executive, Association of the British Pharmaceutical Industry (ABPI) have also agreed to speak at this seminar.

Ann McKechin MP, Member, Business, Innovation and Skills Select Committee and Ifan Evans, Deputy Director, Healthcare Innovation, Welsh Government have kindly agreed to chair this seminar.