Growing UK HE provision in the global market: next steps for transnational education
Tuesday, 10th March 2015
This event is CPD certified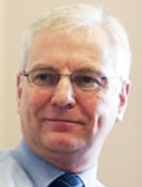 Dr Stephen Jackson
Guests of Honour: Dr Stephen Jackson, Associate Director International, QAA; Dr Janet Ilieva, Head of Economic and Qualitative Analysis, HEFCE and Duncan Hamshere, International Trade Advisor, UKTI
As UK transnational education (TNE) continues to grow, this seminar will focus on future prospects for UK HEIs in this area - including the development of international branch campuses, franchise and validation agreements, and twin degree programmes.

Senior policymakers and key stakeholders will assess policy developments, progress and next steps following the Government's International Education Strategy, published in 2013. The seminar also follows the publication of the joint QAA-UK HE International Unit consultation into strengthening the quality assurance of UK TNE, and will evaluate the proposals in their review programme which is being implemented from the 2014-15 academic year.

Planned sessions include discussion on how the UK can improve and maintain the quality of its education exports as well as ways in which Government and HE institutions can work together to promote UK TNE, particularly in new markets. This will also be an opportunity to share best practice examples of TNE and consider the challenges facing institutions looking to set up their own campuses or partnerships abroad - including financial and reputational risks, compliance with local regulatory frameworks and different models of in-country delivery.

Those expected to attend include senior representatives from universities, colleges and other HE providers, lawyers, regulatory bodies, student unions, embassies and other interested parties.

We are delighted to be able to include in this seminar keynote addresses from Dr Juliana Bertazzo, Education Attaché, Embassy of Brazil in London; Dr Janet Ilieva, Head of Economic and Qualitative Analysis, HEFCE; Dr Stephen Jackson, Associate Director International, QAA; Duncan Hamshere, International Trade Advisor, UKTI; Raegan Hiles, Policy Advisor, International Unit and Dr Robin Mellors-Bourne, Deputy Chief Executive and Director of Research and Intelligence, CRAC (Careers Research & Advisory Centre).

Michael Carrier, Director, Strategic Partnerships, Cambridge English Language Assessment; Nancy Coleman, Vice President of Academic Services, PlattForm; Professor Nigel Healey, Pro-Vice-Chancellor (International), Nottingham Trent University; Professor Abid Khan, Deputy Vice-Chancellor and Vice President (Global Engagement), Monash University, Australia; Doug Locke, Partner, Veale Wasbrough Vizards; Rajay Naik, Director of Government and External Affairs, The Open University and Michael Peak, Research Manager, Education and Society, British Council have also agreed to speak at this seminar.

Rachel Hall, Public Policy Journalist, HE; Policy and Markets, Research Fortnight has kindly agreed to chair this seminar.