The future for Open Access and the move towards Open Data
Thursday, 26th March 2015
This event is CPD certified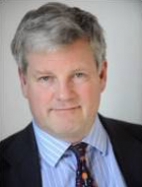 Dr Tony Peatfield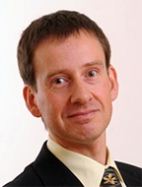 Dr Steven Hill
Guests of Honour: Oliver Buckley, Government Transparency and Open Data, Cabinet Office; Dr Tony Peatfield, Open Access Policy Lead, RCUK and Dr Steven Hill, Head of Research Policy, HEFCE
This seminar is supported by Elsevier

This conference is timed to follow the publication of RCUK's review of the impact of Open Access so far - expected shortly - and will focus on key remaining implementation issues as well as looking forward to next steps for policy in light of Government's stated aim of adopting an Open Data culture for publicly funded research.

Delegates will discuss ways universities, academics and publishers can maximise the potential of Open Access and raise awareness of its uses among the public and businesses - and ways forward for sharing best practice across the sector. They will also assess how Open Access has been implemented in practice since the Finch Review.

Further planned sessions address some of the remaining implementation issues for Open Access, including concerns relating to embargo periods, the cost of implementation for universities and the impact on early career researchers.

Those expected to attend include senior policymakers alongside Vice-Chancellors, Deans of Research and other senior representatives from within universities and HE colleges, academic publishers, research trusts and other funding groups, journals, libraries, KTPs, IP lawyers, academics and others with an interest in this issue.

We are delighted to be able to include in this seminar keynote addresses from Dr Tony Peatfield, Open Access Policy Lead, RCUK; Dr Steven Hill, Head of Research Policy, HEFCE; Oliver Buckley, Deputy Director, Government Transparency and Open Data, Cabinet Office and Helena Djurkovic, Chief Executive Officer, Political Studies Association.

Further speakers include IJsbrand Jan Aalbersberg, SVP Journal and Data Solutions, Elsevier; Rachel Beaton, Research Policy Officer, University of Stirling; Roger Bickerstaff, Partner and Joint Head, International IT Sector Group, Bird and Bird; Ciara Eastell, Head of Libraries, Culture and Heritage, Devon County Council and President, Society of Chief Librarians; Dr Neil Jacobs, Head of Scholarly Communications Support, Jisc; Nicola Perrin, Head of Policy, Wellcome Trust; David Ross, Executive Publisher for Open Access, SAGE Publications; Dr Susanna-Assunta Sansone, Associate Director, Oxford e-Research Centre, University of Oxford and Consultant, Scientific Data, Nature Publishing Group and Dr Alma Swan, Director, SPARC Europe; Director, Key Perspectives; Director, Directory of Open Access Journals and Director, Infrastructure Services for Open Access (IS4OA).

Dr Chris Tyler, Director, Parliamentary Office for Science and Technology has agreed to chair this seminar.