Utilising academic research in policymaking - Horizon Scanning, trend analysis and engagement with academics and business
Tuesday, 25th November 2014
This event is CPD certified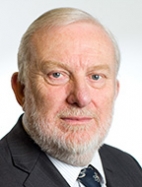 Andrew Miller MP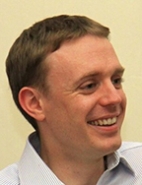 Dr Chris Tyler
Guests of Honour: Andrew Miller MP, Chair, House of Commons Science and Technology Select Committee; Dr Claire Craig, Director, Government Office for Science and Dr Chris Tyler, Director, Parliamentary Office of Science and Technology (POST)
This timely seminar will focus on ways in which Government can utilise academic research and respond to developments in science and technology for effective, long-term policy development.

It follows the Commons Science and Technology Committee's inquiry into Government Horizon Scanning, looking at possible improvements in Government's responses on regulation, funding and skills policy in the face of emerging scientific and technological breakthroughs such as graphene, 3D printing and wider advances in renewable energy, transportation systems and telecommunications.

Sessions will also look at how relationships between researchers and policymakers can be developed in order to encourage more effective decision-making, including the Royal Society Pairing Scheme supported by Parliamentary Office of Science and Technology (POST), what steps Government can take to help research scientists understand and better influence decision-making and the effect that 'impact' criteria in the Research Excellence Framework (REF) has had on encouraging academics to raise awareness of policy implications arising from their research.

Those expected to attend include policymakers from Parliament and across Government - alongside Vice-Chancellors, Directors of Research and senior academics from within Higher Education Institutions, R&D-intensive businesses, research councils and other funding bodies, advisors and policymakers within local authorities and Government agencies and others with an interest in this important subject area.

We are delighted that Andrew Miller MP, Chair, House of Commons Science and Technology Select Committee; Dr Claire Craig, Director, Government Office for Science; Dr Chris Tyler, Director, Parliamentary Office of Science and Technology (POST); Rear Admiral John Kingwell, Director, Development, Concepts & Doctrine Centre, Ministry of Defence and James King, Director, Science Practice have agreed to deliver keynote addresses at this seminar.

Professor Sarah Curtis, Executive Director, Institute of Hazard, Risk and Resilience, Durham University; Geoff McBride, Horizon Scanning and Futures Analyst, Science and Technology Facilities Council; Professor David Nutt, Head, Department of Neuropsychopharmacology, Imperial College London and Chair, DrugScience; Chris O'Brien, Academic Communications Consultant, Bulletin; Professor Tim O'Riordan, Emeritus Professor of Environmental Sciences, University of East Anglia; Dr Wendy Moncur, Reader in Socio-Digital Interaction, University of Dundee and Chris Yapp, Freelance Consultant on Innovation and Future Thinking have also agreed to speak.

Lisa Ollerhead, Policy Adviser, Open Policy Making, Cabinet Office and Jane Willis, Director, Cross-cutting Interventions, Health and Safety Executive have kindly agreed to chair this seminar.