MOOCs and technology-enhanced learning: next steps and challenges
Tuesday, 21st October 2014
Central London
This event is CPD certified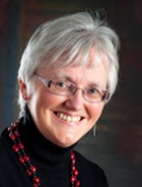 Dr Alison Le Cornu
Dr Ellie Clewlow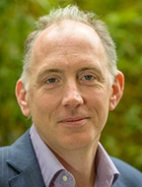 Simon Nelson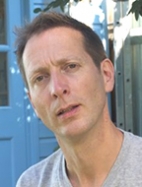 Stephen Haggard
Guests of Honour: Dr Alison Le Cornu, Academic Lead, Flexible Learning, Higher Education Academy; Dr Ellie Clewlow, Head of Learning and Teaching Policy, HEFCE; Simon Nelson, Chief Executive Officer, FutureLearn and Stephen Haggard, Author, Department for Business, Innovation and Skills Research Paper, The Maturing of the MOOC and Independent Consultant, Online Learning
As government pushes for the UK to become a world leader in online learning, this conference looks at the future for Massive Open Online Courses (MOOCs) - and the increased use of technology-enhanced learning more widely in Higher Education. The seminar also follows a Higher Education Academy review of flexible pedagogies, with the technology-enhanced learning strand published in January.

Sessions will focus on the development of MOOCs, including their potential for online learning and Transnational Education, as well as concerns around implementation and accreditation of modules and the possible threat they pose to traditional teaching. Other key themes are likely to include outcomes and recommendations from FutureLearn's BETA pilot courses running currently. Delegates will also discuss ways in which Higher Education is currently taught and the increased influence technology is having on this, for example the greater use of blended and e-learning.

Those expected to attend this conference include officials from government and interested agencies, senior academics, teaching and learning staff and IT managers from within universities and colleges, students' and lecturers' union representatives, and businesses involved in online learning as well as software and hardware providers.

We are delighted that Dr Alison Le Cornu, Academic Lead, Flexible Learning, Higher Education Academy; Dr Ellie Clewlow, Head of Learning and Teaching Policy, HEFCE; Dr Stephen Jackson, Director of Quality Assurance, QAA; Simon Nelson, Chief Executive Officer, FutureLearn and Stephen Haggard, Author, Department for Business, Innovation and Skills Research Paper, The Maturing of the MOOC and Independent Consultant, Online Learning have agreed to deliver keynote addresses at this seminar.

Dr Helen Barefoot, Deputy Head, Learning and Teaching Institute, University of Hertfordshire; Josie Barnard, Senior Lecturer in Creative Writing with Journalism, Middlesex University; Dr Jo Beall, Director, Education and Society, British Council; Dr Benjamin Brabon, Reader in English Literature & Digital Education, Edge Hill University and Principal Investigator, Higher Education Academy Teaching Development Grant, e-Gothicist; Sarah Davies, Head of Change, Student Experience, Jisc; Helena Gillespie, Associate Dean for Learning and Teaching, Faculty of Social Sciences, University of East Anglia; Bob Harrison, Education Adviser, Toshiba Information Systems; Kiren Shoman, Executive Director, Books Editorial, SAGE Publications and Dr Li Yuan, Learning Technology Advisor, Cetis (Centre for Educational Technology, Interoperability and Standards), Institute for Educational Cybernetics, University of Bolton have also agreed to speak.

Lord Lucas, Member, All-Party Parliamentary Group for Education has kindly agreed to chair a session at this seminar.