Smart cities: innovation, infrastructure and the opportunity for the UK
Thursday, 12th June 2014
This event is CPD certified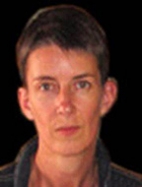 Colette Maloney
Guest of Honour: Colette Maloney, Head of Unit, Smart Cities and Sustainability Unit, Directorate-General for Communications Networks, Content and Technology, European Commission
This timely seminar focuses on Smart Cities, examining key UK initiatives, and the challenges, in utilising information technology to improve the coordination of infrastructure and services in UK homes and urban areas.

Delegates will assess the opportunities arising from the rapid growth of networked technology and data sources in areas such as utility supply, transport and remote healthcare, with UK Government commissioned research suggesting that the UK can gain a 10% share of the Smart Cities market, estimated to be worth 400bn dollar by 2020. Challenges including investment, coordination and technology standards will be considered as well as the wider social and environmental implications of 'smart' solutions to overcome urban challenges through improved mobility, efficiencies and productivity in UK cities.

We are delighted that Colette Maloney, Head of Unit, Smart Cities and Sustainability Unit, Directorate-General for Communications Networks, Content and Technology, European Commission; Dr Mike Short, Vice President and Head of Research and Development, Telefónica Europe and Jeremy Skinner, Head of Strategic Projects and Policy Evaluation, Greater London Authority have agreed to deliver keynote addresses at this seminar.

Lean Doody, Smart Cities Lead, Arup; Hazel Grant, Partner, Bristows; Caroline Haynes, Director, Magnet Cities, KPMG; Dr Mary Keeling, Manager, Economic Analysis, Smarter Cities, IBM; Dr Steve Ladyman, Smart Cities Ambassador, Clearview Traffic; Jamie McWilliam, Head of Futures, Energy Networks Association; Professor Enrico Motta, Professor of Knowledge Technologies, The Open University and Project Director, MK:SMART; Kevin O'Malley, Future City Team Manager, Bristol City Council; Dr Maria Slowinska, Innovation Programme Manager, Cisco CREATE; Richard Swinford, Partner, Head of Telecoms and Media, Arthur D. Little UK and Sean Weir, Director of Commercial Smart Networks, Arqiva have also agreed to speak.

Oliver Colvile MP, Acting Chair and Secretary, All-Party Parliamentary Group on Excellence in the Built Environment and Iain Stewart MP, PPS to Rt Hon Patrick McLoughlin MP, Secretary of State for Transport have kindly agreed to chair this seminar.