Developing the next generation of scientists and engineers
Tuesday, 3rd June 2014
This event is CPD certified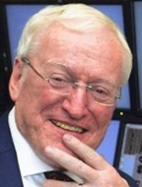 Professor John Perkins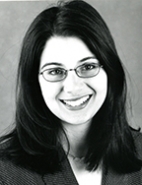 Lis Edwards
Guests of Honour: Professor John Perkins, Chief Scientific Adviser, Department for Business, Innovation and Skills and Lis Edwards, Senior Higher Education Policy Adviser, North, HEFCE
This seminar looks at the challenges in increasing the number of young people who choose Science, Technology, Engineering and Mathematics (STEM) subjects and careers. It follows recent concerns about the lack of STEM graduates taking up careers in these subjects and is also timed to follow the recent publication of the House of Commons Science and Technology Select Committee inquiry into Women in STEM careers, with just 15.5% of the STEM workforce being made up of women.

Planned sessions look at ways in which government and the HE sector can encourage more young people to study STEM subjects at all levels of education, as well as ways to improve careers guidance for those who do. Delegates will also have the opportunity to discuss the outcomes and recommendations made in the Perkins review, published in November 2013.

Those expected to attend include key policymakers and government officials, along with university and college leaders, research councils, enterprise leaders, businesses and other interested parties.

We are delighted that Professor John Perkins, Chief Scientific Adviser, Department for Business, Innovation and Skills and Lis Edwards, Senior Higher Education Policy Adviser, North, HEFCE have agreed to deliver keynote addresses at this seminar.

Professor Louise Archer, Professor of Sociology of Education and Principal Investigator, ASPIRES research project, King's College London; Tim Bowker, Head of Physics, Bodmin College, Cornwall; Brian Cartwright HMI, National Lead for Science, Ofsted; Liz Ebbs-Brewer, Associate Director, Attraction, Graduate Recruitment, Teach First; Dr Lisa Jardine-Wright, Co-Director, Rutherford Schools Physics Project and Educational Outreach Officer, Cavendish Laboratory, University of Cambridge; Rachel Lambert-Forsyth, Director of Education and Training, Society of Biology; Professor Sa'ad Medhat, Chief Executive, New Engineering Foundation: The Innovation Institute; Dr Gordon Mizner, Chief Executive, Engineering Development Trust; Dr Coorous Mohtadi, Senior Academic Technical Specialist, MathWorks; Professor Philip Nelson, Chief Executive, Engineering and Physical Sciences Research Council; Dr Katie Perry, Chief Executive, The Daphne Jackson Trust and Melanie Radford, Principal, University Technical College Cambridge have also agreed to speak.

Lord May of Oxford, Emeritus Professor, Zoology Department, University of Oxford, former Chief Scientific Adviser to HM Government and former Head of the UK Office of Science and Technology and Meg Munn MP, Vice-Chair, All-Party Parliamentary Engineering Group have kindly agreed to chair this seminar.