Research and innovation in the UK - funding, commercialisation and infrastructure
Thursday, 27th March 2014
This event is CPD certified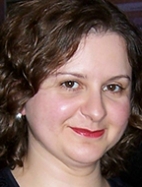 Lucia Costanzo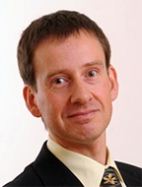 Dr Steven Hill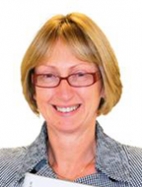 Dr Sally Howes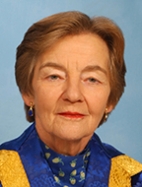 Baroness Perry of Southwark
Guests of Honour: Lucia Costanzo, Assistant Director, Research Funding Unit, Department for Business, Innovation and Skills; Dr Steven Hill, Head of Research Policy, HEFCE; Dr Sally Howes, Executive Leader, National Audit Office and Baroness Perry of Southwark, former Co-Chair, All-Party Parliamentary University Group and Member, House of Lords Science and Technology Committee
Seminar supported by Axillium Research

This annual seminar is a timely opportunity to discuss the latest developments in research and innovation policy.

Sessions will include discussion of funding arrangements for research, including attracting EU funding, the commercial 'impact' element of the Research Excellence Framework (REF) and the effectiveness of R&D tax credits. Priorities for Government investment in science will also be discussed, in light of the planned increase set out in the Comprehensive Spending Review, and the House of Lords Select Committee inquiry into scientific infrastructure - published in November.

The conference will also include focus on steps to improve the commercialisation of UK research including the impact of Catapult Centres - Government-funded hubs bringing together business and universities on particular fields of research - so far and the next steps for the Centres. Delegates are expected to include key policymakers from across Government and Parliament with representatives from Research Councils and other funding bodies, and key stakeholders from universities, learned societies and industry.

We are delighted that Lucia Costanzo, Assistant Director, Research Funding Unit, Department for Business, Innovation and Skills; Dr Steven Hill, Head of Research Policy, HEFCE; Dr Sally Howes, Executive Leader, National Audit Office and Baroness Perry of Southwark, former Co-Chair, All-Party Parliamentary University Group and Member, House of Lords Science and Technology Committee have agreed to deliver keynote addresses at this seminar.

Dick Elsy, Chief Executive, High Value Manufacturing Catapult; Dr David Hardman, Chairman, UK Science Park Association and Chief Executive Officer, Innovation Birmingham; Marcus Gibson, Founder, Gibson Index; Professor Sir Peter Gregson, Chief Executive and Vice-Chancellor, Cranfield University; Jan Krauss, Political Officer, Office of the European Commission in London; Dr Louise Leong, Head of Research and Development, Association of the British Pharmaceutical Industry; Will Searle, Director and Founder, Axillium Research; Professor James Stirling, Provost, Imperial College London; Emily Thomas, Head of Strategy, University Alliance; Alan Welby, Executive Director, Liverpool City Region Local Enterprise Partnership; Robert Whiting, Business Development Consultant, KTP Office, Research and Innovation Service, University of Leeds and Professor John Womersley, Chief Executive Officer, Science and Technology Facilities Council have also agreed to speak.

Victoria Charlton, Committee Specialist, House of Commons Science and Technology Committee and Lord Dixon-Smith, Member, House of Lords Science and Technology Committee have kindly agreed to chair this seminar.