Preparing for the new Computing Curriculum
Wednesday, 26th February 2014
This event is CPD certified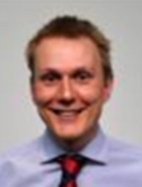 John Myers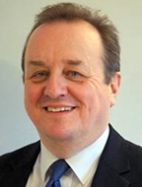 David Brown HMI
Guests of Honour: John Myers, Standards Division, Department for Education and David Brown HMI, National Lead for ICT, Ofsted
This seminar is supported by OCR

Following the Government's publication of the finalised new Computing Curriculum for Key Stages 1-4, this seminar will provide an early opportunity to discuss the challenges for its implementation from September 2014.

Delegates will discuss the removal of ICT from the National Curriculum, and the implications of replacing it with a more advanced Computing programme of study for school resourcing, as well as teacher training including the new scheme to increase computing readiness amongst primary school teachers, and issues around the quality of teaching itself. The impact of designating Computing as a science subject in the English Baccalaureate performance measure will be also be considered.

Further sessions will focus on the role of industry in ensuring the curriculum remains up to date as technological change alters the skill sets needed among school leavers, as well as the support available from external organisations in delivering the curriculum. This seminar will bring together school and college leaders, employers, local authority representatives, teacher training professionals, awarding bodies, publishers, and other interested parties with key policy and regulatory officials.

We are delighted that John Myers, Standards Division, Department for Education; David Brown HMI, National Lead for ICT, Ofsted; Clive Beale, Director, Educational Development, Raspberry Pi Foundation and Dr Jo Twist, Chief Executive Officer, The Association for UK Interactive Entertainment (UKIE) have agreed to deliver keynote addresses at this seminar.

Further speakers include: Steve Beswick, Director of Education, Microsoft UK; Steve Daley, Director of Learning, Computer Science, Business and Enterprise, Unity City Academy, Middlesbrough; Stephen Diston, Subject Team Manager - Science & ICT, OCR; Dr Davide Grossi, Lecturer and Undergraduate Admissions Tutor, Department of Computer Science, University of Liverpool; Simon Humphreys, Coordinator, Computing At School; Claire Lotriet, UKS2 Phase Leader and ICT, Enterprise and Maths Coordinator, Henwick Primary School, Eltham; Sue Nieland, Director of Education, e-skills UK; Christine Swan, Director of ICT & Enterprise, The Stourport High School, Worcestershire; Mark Wakefield, Manager, Corporate Citizenship & Corporate Affairs, IBM UK; James Winchester, Sixth Form Curriculum Leader, Oak Grove College, West Sussex and Peter Yeomans, Programme Leader, Undergraduate ITE, Plymouth University.

Helen Goodman MP, Shadow Minister of State for Culture, Media and Sport and Ludwig Siegele, Online Business and Finance Editor, The Economist have kindly agreed to chair this seminar.