Implementing open access policy
Tuesday, 5th November 2013
This event is CPD certified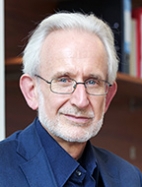 Professor Martin Hall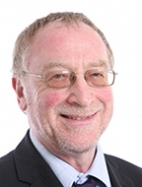 Adrian Bailey MP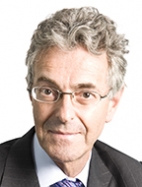 Professor the Lord Krebs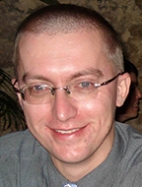 Dr Otakar Fojt
Guests of Honour: Professor Martin Hall, Vice-Chancellor, University of Salford and Chair, UK Open Access Implementation Group; Adrian Bailey MP, Chair, Business, Innovation and Skills Committee; Professor the Lord Krebs, Chair, House of Lords Science & Technology Select Committee and Dr Otakar Fojt, Senior Science & Innovation Adviser, Science and Innovation Network of the UK Government, British Embassy Prague
Delegates at this timely seminar will assess the challenges and opportunities presented by the introduction of Open Access policies for publicly-funded research. It comes as academia and businesses prepare for publicly-funded research to be made available on an Open Access basis by 2014, following Government and the Research Councils' accepting recommendations in Dame Janet Finch's report Accessibility, sustainability, excellence: how to expand access to research publications. The seminar also follows the recent release of the BIS Select Committee's report on Open Access which criticised the Government for its preference of immediately implementing the 'Gold' model of Open Access.

The conference will bring together key policymakers with academics and university leaders, the publishing industry, science-based businesses, research councils, other research-funding organisations and further interested parties. Key topics for discussion will include the potential for e-books and other formats to more widely disseminate research, funding implications of the 'Gold' Open Access model, the role of that the 'Green' Open Access model could play in the UK and how the UK policy compares with the Open Access positions of other nations.

We are delighted that Professor Martin Hall, Vice-Chancellor, University of Salford and Chair, UK Open Access Implementation Group; Adrian Bailey MP, Chair, Business, Innovation and Skills Committee; Professor the Lord Krebs, Chair, House of Lords Science & Technology Select Committee and Dr Otakar Fojt, Senior Science & Innovation Adviser, Science and Innovation Network of the UK Government, British Embassy Prague have agreed to deliver keynote addresses at this seminar.

Professor Nicholas Canny, Chair, Working Group on Open Access, European Research Council; Professor Stevan Harnad, Professor in Web Science, University of Southampton; Dr Wolfram Horstmann, Associate Director, Digital Library Programmes and Information Technologies, Bodleian Libraries, University of Oxford; Dr Phill Jones, Head of External Partnerships, ReadCube, Macmillan Science and Technology; Robert Kiley, Head of Digital Services, Wellcome Library; Dr Audrey McCulloch, Chief Executive, ALPSP (Association of Learned and Professional Society Publishers); John Neilson, College Secretary and Registrar, Imperial College London; Wim van der Stelt, Executive Vice President Corporate Strategy, Springer and Mark Ware, Director, Mark Ware Consulting have also agreed to speak.

Dr Roberta Blackman-Woods MP, Co-Chair, All-Party Parliamentary University Group and Professor Martin Hall, Vice-Chancellor, University of Salford and Chair, UK Open Access Implementation Group have kindly agreed to chair this seminar.