The future of school food and children's nutrition
Thursday, 10th October 2013
This event is CPD certified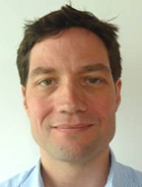 Myles Bremner
Guests of Honour: Myles Bremner, Director, School Food Plan and Linda Cregan, Chief Executive, Children's Food Trust
This seminar will be a timely opportunity to assess policy measures being introduced to improve school food and children's nutrition in the UK, following the recent publication of the Government-commissioned School Food Plan. Planned sessions will focus on how Government can make nutritious food more widely available in schools, strategies for schools and parents to encourage children to eat healthy food, and the challenges for implementing food based standards for all schools from September 2014.

With the Deputy Prime Minister recently announcing Government's intention to provide all infant school pupils with free school meals from September 2014, the agenda will bring out the latest thinking on the economic, health and educational benefits of the scheme, and provide delegates with an opportunity to discuss the challenges for its implementation.

We are delighted to be able to include in this seminar keynote addresses from Myles Bremner, Director, School Food Plan; Anne Bull, National Chair, Local Authority Caterers Association (LACA); Linda Cregan, Chief Executive, Children's Food Trust and Professor Terence Stephenson, Chairman, Academy of Medical Royal Colleges.

Jared Brading, Executive Headteacher, Sacred Heart RC Primary School, London and St Mary's Catholic Primary School, London; Malcolm Clark, Co-ordinator, Children's Food Campaign, Sustain; Neil Fuller, Managing Director, Caterlink; Joanna Lewis, Head of Policy, Food for Life Partnership; Dr Joanne Lunn, Nutritionist, Waitrose; Michael Nelson, Director, Public Health Nutrition Research; Glyn Owen, Class Teacher, Ashton Vale Primary School, Bristol and Claire Rosling, Community Engagement Worker, The Community Farm have also agreed to speak.

Zac Goldsmith MP, Member, All-Party Parliamentary Group on School Food and Sharon Hodgson MP, Chair, All-Party Parliamentary Group on School Food have kindly agreed to chair this seminar.