Superfast broadband - deployment challenges and commercial opportunities
Thursday, 5th December 2013
This event is CPD certified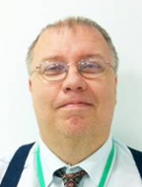 Simon Towler
Guests of Honour: Simon Towler, Deputy Director, Head of Telecommunications Policy, Department for Culture, Media and Sport and Julian Ashworth, Director of Group Industry Policy, BT Group
This seminar focuses on next steps for the provision of broadband across the UK and the options to encourage greater use by customers and service providers of the 'superfast' network. The conference takes place in the context of the DCMS strategy document: Connectivity, Content and Consumers - Britain's Digital Platform for growth, as well as the NAO report, PAC and EFRAC select committee investigations into the challenges facing the rural broadband programme. Planned sessions offer delegates an opportunity to examine the emerging investment and regulatory challenges for deployment of the UK's next generation broadband infrastructure in the context of both the EU measures to support the development of a European single market for telecoms and - as part of the UK Government's wider growth agenda - the options to encourage SMEs to utilise new infrastructure for competitive advantage. Delegates will also consider competition in the superfast market following Ofcom's recent proposals that ease consumer switching of providers.

We are delighted that Julian Ashworth, Director of Group Industry Policy, BT Group and Simon Towler, Deputy Director, Head of Telecommunications Policy, Department for Culture, Media and Sport have agreed to deliver keynote addresses at this seminar.

Matthew Braovac, Head of Regulatory Affairs, Vodafone; Daniel Butler, Head of Public Affairs and Policy, Virgin Media; Dave Carter, Head of Manchester Digital Development Agency, Manchester City Council; Robin Christopherson, Head of Digital Inclusion, AbilityNet; Malcolm Corbett, Chief Executive Officer, Independent Networks Cooperative Association (INCA); Andrew Heaney, Executive Director of Strategy and Regulation, TalkTalk Group; Richard Jones, Partner, Ventura Team; Paul Larbey, President, Velocix; Alistair Law, Policy Manager, BSkyB; Professor Chris Marsden, Professor of Media Law, University of Sussex; Daniel Pataki, Director, European Telecommunications Network Operators' Association (ETNO); Craig Tillotson, Panel Member, Communications Consumer Panel; Tristan Wilkinson, Deputy Chief Executive Officer, Go ON UK and Matt Yardley, Partner, Analysys Mason have also agreed to speak.

Richard Broughton, Director of Broadband, IHS and Roger Darlington, Chair, Consumer Expert Group, Department for Culture, Media and Sport have kindly agreed to chair this seminar.