Higher Education finances - TRAC reporting, shared services and diversifying income streams
Wednesday, 15th May 2013
This event is CPD certified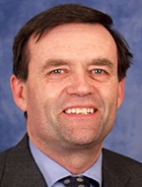 Steve Egan
Guest of Honour: Steve Egan, Deputy Chief Executive and Director of Finance, HEFCE
At a time of immense change to the financing of the HE sector, delegates at this timely seminar will look at changes to the regulation and reporting of university finances, the introduction of shared services and improving budget efficiency; and steps to increase alternative streams of income, particularly through philanthropy.

The seminar will bring together key policymakers with stakeholders - including senior representatives from universities, the finance sector and other providers of services for universities - to discuss reform of the Transparent Approach to Costing (TRAC) system, focusing on the benefits and burdens of the current system, key findings from HEFCE's recent review of TRAC and next steps for financial reporting and regulation. Sessions will also focus on the challenges and opportunities presented by the use of shared services in the HE sector - including lessons learned from existing shared provision and role of Government in facilitating an increase in the use of shared services.

Delegates will also discuss the implementation of the recommendations from HEFCE's 2012 Review of Philanthropy in UK Higher Education, including best practice in donor fundraising, recruitment and retention of staff in this area, progress towards 'institutional advancement plans' to develop fundraising capacity and the introduction of the HEFCE fund to encourage universities to invest in developing innovative methods of increasing philanthropic giving.

We are delighted Steve Egan, Deputy Chief Executive and Director of Finance, HEFCE; Andrew Bush, Director, KPMG; Joanna Motion, Partner, More Partnership and Richard Wallace, Tax Director, Education Sector, PwC have agreed to deliver keynote addresses at this seminar.

Gill Ball, Director of Finance, University of Birmingham; Denise Bertuchi, Assistant National Officer - Education and Children's Services, Unison; Stephen Court, Senior Research Officer, University and College Union; Dr Philip Extance, Pro-Vice-Chancellor (Business Partnerships & Knowledge Transfer), Aston University; Mary Glanville, Managing Director, Institute for Philanthropy; Paul Hopkins, Director, HE-Shared Services; Dr Tom Jackson, Project Co-ordinator, Department of Computer Science, University of York; Richard Norman, Head of Principal Giving, University of Reading; Carol Prokopyszyn, Assistant Director of Finance, University of Leicester; Mark Toole, Director of Information Services, University of Stirling and Chair, Strategy Group on Shared and Collaborative Services, SCONUL and Paul Woodgates, Head of Services to the Education Sector, PA Consulting Group have also agreed to speak.

Dr Roberta Blackman-Woods MP, Co-Chair, All-Party Parliamentary University Group and Baroness Brinton, Treasurer, All-Party Parliamentary Group for Further Education, Skills and Lifelong Learning have kindly agreed to chair this seminar.