Next steps for UK climate change policy: delivering the National Adaptation Programme
Tuesday, 29th October 2013
This event is CPD certified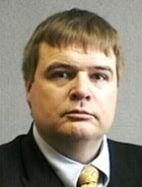 Dr Colin Church
Guest of Honour: Dr Colin Church, Director, Resource, Atmosphere and Sustainability, Department for Environment, Food and Rural Affairs
Following the publication of the National Adaptation Programme (NAP) - the Government's strategy for dealing with the effects of climate change - this seminar will provide a timely opportunity to discuss the practical challenges and options for its successful implementation. It will bring together senior government officials with experts in business and academia, community and environmental interest groups, and other interested parties. The agenda includes keynote contributions from Defra, the Committee on Climate Change, the Environment Agency and the Met Office.

Delegates will analyse the suitability of the NAP proposals to deliver against the UK's Climate Change Risk Assessment in five core areas: the natural environment; agriculture and forestry; businesses and services; health and wellbeing; and the built environment and infrastructure. They will also discuss how the long-term success of the NAP ought to be measured, how climate change adaptation can be built into other areas of public policy and the impact of global disruption caused by climate change on the UK.

We are delighted that Dr Colin Church, Director, Resource, Atmosphere and Sustainability, Department for Environment, Food and Rural Affairs; Professor Sam Fankhauser, Co-Director, Grantham Research Institute, London School of Economics and Political Science and Member, Committee on Climate Change Adaptation Sub Committee; Dr Tony Grayling, Head of Climate Change and Communities, Environment Agency; Dan Hamza-Goodacre, Assistant Director, Sustainability and Climate Change, PwC and Dr Jason Lowe, Chief Scientist, AVOID Programme and Head of Knowledge Integration and Mitigation Advice, Met Office have kindly agreed to deliver keynote addresses at this seminar.

Further confirmed speakers include Anna Beswick, Programme Manager, Adaptation Scotland; Austin Brady, Head of Conservation, The Woodland Trust; Dr Geoff Darch, Principal Consultant, Climate Futures, Atkins; Dr Richenda Connell, Chief Technology Officer and Co-Founder, Acclimatise; Dr Ceris Jones, Climate Change Advisor, NFU; Professor Virginia Murray, Head of Extreme Events and Health Protection, Public Health England and Stephen Tate, Assistant Director, Environment, Greater London Authority.

Joan Walley MP, Chair, Environmental Audit Committee and Lord Redesdale, Vice Chair, All-Party Parliamentary Group for Climate Change have kindly agreed to chair this seminar.