Biodiversity and the Natural Environment: valuation, localism and engaging business
Thursday, 4th July 2013
This event is CPD certified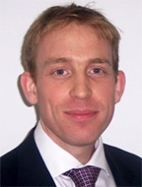 Robin Mortimer
Guest of Honour: Robin Mortimer, Director for Sustainable Land Management, Department for Environment, Food and Rural Affairs
This seminar will offer delegates the opportunity to consider the next steps in the development and implementation of policy to enhance biodiversity and the natural environment.

With the Department for Environment, Food and Rural Affairs having set out a number of specific objectives in its Biodiversity 2020 strategy, planned sessions focus on the economic, logistical and practical challenges in achieving them. Delegates will also assess the work of the Natural Capital Committee in preparing its first State of Natural Capital Report and the final report by the Ecosystem Markets Task Force on the fundamental importance of the natural environment to businesses.

Further sessions will explore the importance of the country's forests and woodlands sector in light of the Government's response to the Independent Panel on Forestry's report on rethinking the benefits provided by the UK's woodlands.

We also expect there to be discussion orientated around the international community's efforts to implement the Strategic Plan for Biodiversity and meet the Aichi 2020 targets, with commitments having been made by the developed nations to double the funding provided for safeguarding biodiversity internationally.

We are delighted that Professor David Hill, Deputy Chair, Natural England and Chair, The Environment Bank; Robin Mortimer, Director for Sustainable Land Management, Department for Environment, Food and Rural Affairs and Dr Matt Walpole, Head of Science, Economics, Policy & Partnerships, UNEP-WCMC have kindly agreed to deliver keynote addresses at this seminar.

Further confirmed speakers include John Atkinson, Environment Adviser, The Co-operative Group; Dr Peter Bonfield, Group Chief Executive, BRE; William Evison, Associate Director and Environmental Economist, Sustainability & Climate Change, PwC; Begonia Filgueira, Co-Director and Founder, Environmental Regulation and Information Centre; Professor Rosemary Hails, Member, Natural Capital Committee and Director, Biodiversity and Ecosystem Science, Centre for Ecology and Hydrology; Simon Hodgson, Chief Executive, Forest Enterprise England, Forestry Commission; Nicola Hutchinson, Head of Conservation for England and Wales, Plantlife; Hannah Mowat, Carbon and Ecosystems Campaigner, FERN; Matthew Townsend, Partner, Environmental Law Group, Allen & Overy and Neil Wyatt, Chief Executive, Birmingham and Black Country Wildlife Trust.

Peter Aldous MP, Member, All-Party Parliamentary Group for Biodiversity and Anne McIntosh MP, Chair, Environment, Food and Rural Affairs Select Committee has kindly agreed to chair this seminar.