Television convergence: multi-screens, connected TVs and secondary rights
Thursday, 25th April 2013
This event is CPD certified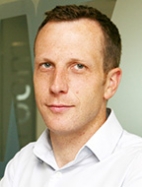 Richard Halton
Guest of Honour: Richard Halton, Chief Executive Officer, YouView
This seminar examines the impact, emerging challenges and the opportunities created by PC/TV convergence on broadcasting. It comes as YouView, the proliferation of subscription video services such as Netflix, LOVEFiLM and Now TV, and the rise in connected television ownership by consumers further blur the boundaries of what constitutes television.

Planned sessions focus on the emerging opportunities being created by 'Social TV' for broadcasters to add value to linear viewing and gain insight into their audience, how connected TVs and set-top-boxes are changing competition in the television market - particularly in the context of the launch of Now TV and investment in original content by Netflix and YouTube - and the impact of VoD, catch-up and streaming services on the value of content and secondary rights.

We are delighted that Richard Halton, Chief Executive Officer, YouView and Gary Woolf, Senior Vice President, Digital and Business Development, ALL3MEDIA have agreed to deliver keynote addresses at this seminar.

Further confirmed speakers include: Philip Bourchier O'Ferrall, Senior Vice President, Viacom International Media Networks; Peter Cassidy, Head, FremantleMedia UK Interactive; Peter Cowley, Founder and Chief Executive Officer, Spirit Digital Media; Tabitha Elwes, Partner, Prospero Strategy; Alex Green, Director, TV, BT Retail; Dan Ison, Partner and Head of Media and Entertainment, Deloitte; Richard Lindsay-Davies, Director-General, Digital Television Group (DTG); Ian Mecklenburgh, Director of Consumer Platforms and Devices, Virgin Media; Steve Plunkett, Chief Technology Officer, Red Bee Media; Keith Porritt, Executive Director of Commercial, UKTV; Anthony Rose, Co-founder and Chief Technology Officer, Zeebox and Trevor Vagg, Director, Kantar Media Custom and Nigel Walley, Managing Director, Decipher. Additional participants are currently being approached.

Lord Clement-Jones, Member, House of Lords Communications Committee and Lord Inglewood, Chairman, House of Lords Select Committee on Communications have kindly agreed to chair this seminar.