Open access research and the future for academic publishing
Tuesday, 5th February 2013
This event is CPD certified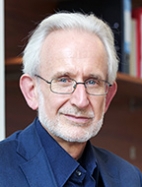 Professor Martin Hall
Guests of Honour: Ron Egginton, Head, BBSRC and ESRC Team, Research Funding Unit, Department for Business, Innovation and Skills and Professor Martin Hall, Vice-Chancellor, University of Salford and Chair, UK Open Access Implementation Group
Government has largely accepted the recommendations in Dame Janet Finch's report Accessibility, sustainability, excellence: how to expand access to research publications, which included making publically-funded research available to read for free by 2014. Delegates at this timely seminar will discuss the practicalities of implementation as well as the potential impact of this on the academic publishing industry and the creation of sustainable open access models.

Bringing together key stakeholders - including academics and university leaders, the publishing industry, science-based businesses, research councils and other research-funding organisations - with policymakers, this seminar will enable delegates to discuss the challenges and opportunities presented by a move to 'gold' open access policies for publically-funded research, whereby authors pay a fee for publication. The wider impact of reforms to academic publishing will also be considered, including how the public's engagement with research can be improved, through, for example, the provision of walk-in access to journals in public libraries UK-wide. Delegates will also analyse whether or not domestic reforms could spur a move towards worldwide open access and the resulting effect this could have on the UK's competitive position in research and development.

We are delighted that Ron Egginton, Head, BBSRC and ESRC Team, Research Funding Unit, Department for Business, Innovation and Skills and Professor Martin Hall, Vice-Chancellor, University of Salford and Chair, UK Open Access Implementation Group have agreed to deliver keynote addresses at this seminar.

Further speakers include: Professor Sheila Anderson, Professor of e-Research, Centre for e-Research, King's College London; Stefan Delplace, Secretary General, EURASHE (European Association of Institutions in Higher Education); Frederick Friend, Honorary Director Scholarly Communication, University College London; Mark Hahnel, Founder, figshare; Dr Michael Jubb, Founding Director, Research Information Network and Secretary, Finch Committee; Ziyad Marar, Global Publishing Director, SAGE Publications; Maja Maricevic, Head of Higher Education, British Library; Professor Tom McLeish, Pro-Vice-Chancellor for Research, Durham University; Dr James Milne, Managing Director for Publishing, Royal Society of Chemistry; Dr Tony Peatfield, Director of Corporate Affairs, Medical Research Council; David Prosser, Executive Director, RLUK (Research Libraries UK); Dr Malcolm Skingle, Director, Academic Liaison, GSK; Dr Jonathan Tedds, Senior Research Fellow, D2K Data to Knowledge, University of Leicester; Mark Thorley, Data Management Coordinator, Natural Environment Research Council and Professor Nigel Vincent, Professor Emeritus of General & Romance Linguistics, University of Manchester and Vice-President for Research and HE Policy, The British Academy.

Tristram Hunt MP, Chair, All-Party Parliamentary Group on Publishing and David Amess MP, Member, All-Party Parliamentary Group on Publishing has kindly agreed to chair at this seminar.