Meeting the challenges of food security: implementing the Green Food Project, innovation, biodiversity and land use
Tuesday, 5th March 2013
This event is CPD certified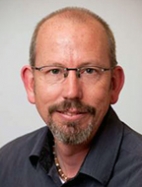 Professor Tim Benton
Guests of Honour: Professor Tim Benton, Champion for the UK's Global Food Security programme and Professor of Population Ecology, University of Leeds; Tara Garnett, Food Climate Research Network, University of Oxford and Karen Morgan, Green Food Project Coordinator, Department for Environment, Food and Rural Affairs
Following the Green Food Project which considered the balance of competitiveness, food security and the protection of the natural environment, this seminar will look at the priorities for domestic and international rural land use.

Delegates at this seminar will discuss the extent to which the Green Food Project recommendations could meet the core challenge set by the Foresight report on the future of food and farming, meeting the global food demand without the use of substantially more land and without detrimentally impacting the environment. Planned sessions focus on the next steps towards creating a consensus on climate smart agriculture, international land use and the valuation of eco-systems to food production.

We are delighted to be able to include in this seminar keynote addresses from Professor Tim Benton, Champion for the UK's Global Food Security programme and Professor of Population Ecology, University of Leeds; Tara Garnett, Food Climate Research Network, University of Oxford; Karen Morgan, Green Food Project Coordinator, Department for Environment, Food and Rural Affairs; Dr John Ingram, Food Security Leader, Natural Environment Research Council (NERC), University of Oxford; James Marsden, Director of Land Management Strategy, Natural England and Professor Michael Winter, Director, Centre for Rural Policy Research, University of Exeter and Director, Food Security and Land Research Alliance.

Phil Bloomer, Director, Campaigns and Policy, Oxfam; Daniel Crossley, Executive Director, Food Ethics Council; Dr Chris Fawcett, Associate Director, AMEC Environment and Infrastructure; Dr Andrea Graham, Chief Land Management Adviser, NFU; Jim Kirke, Leaf Sustainability Manager, British American Tobacco; Dr Yuelai Lu, Head of Secretariat (UK), UK-China Sustainable Agriculture Innovation Network (SAIN) and Senior Research Fellow, International Development UEA (DEV), University of East Anglia (UEA) and Nick von Westenholz, Chief Executive, Crop Protection Association have also agreed to speak.

Lord Cameron of Dillington, Chair, All-Party Parliamentary Group on Agriculture and Food for Development and Barry Gardiner MP, Leader of the Opposition's Special Envoy for Climate Change and the Environment and Vice President, GLOBE International have kindly agreed to chair at this seminar.