Improving children's and young people's health: towards a Health Outcomes Strategy and meeting public health challenges
Wednesday, 21st November 2012
This event is CPD certified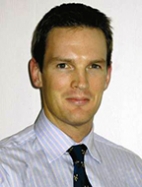 Dr Dan Poulter MP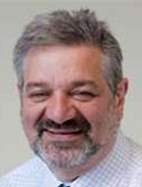 Professor Ian Lewis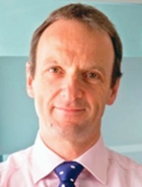 Prof Terence Stephenson
Guests of Honour: Dr Dan Poulter MP, Parliamentary Under Secretary of State, Department of Health; Professor Ian Lewis, Co-Chair, The Children and Young People's Health Outcomes Forum and Prof Terence Stephenson, Chair, Academy of Medical Royal Colleges and Past President, Royal College of Paediatrics and Child Health (2009-2012)
With the Government looking to develop a Children's and Young People's Health Outcomes Strategy and its wider proposal to take a life-course approach to public health, delegates and speakers will consider the next steps for children and young people's health - including public health, improving health outcomes, and improving complex care.

Part of the seminar will focus on meeting the public health challenges of childhood health including the impact of the responsibility deal, and the role of physical activity, obesity and calorie reduction. Further sessions will discuss what more can be done to improve outcomes for children and young people, particularly in the areas of acute care, mental health, disabilities and long-term conditions.

We are delighted to be able to include in this seminar keynote addresses from Dr Dan Poulter MP, Parliamentary Under Secretary of State, Department of Health; Dr Jessica Allen, Deputy Director, UCL Institute of Health Equity, University College London; Professor Ian Lewis, Co-Chair, The Children and Young People's Health Outcomes Forum and Professor Terence Stephenson, Chair, Academy of Medical Royal Colleges and Past President, Royal College of Paediatrics and Child Health (2009-2012).

Further speakers include: Tom Bunner, Managing Director, Eveque Leisure Equipment and Sportshall Associates; Laura Courtney, Campaign Manager, Every Disabled Child Matters; Dr Helen Duncan, Programme Director, ChiMat (Child and Maternal Health Observatory); Dr Hilary Emery, Chief Executive Officer, National Children's Bureau; Dr Carol Ewing, Consultant Paediatrician, Central Manchester University Hospitals NHS Foundation Trust; Judy Hargadon, Chief Executive, Children's Food Trust; Dr Eric Kelly, GP and Joint Lead, Acutely Sick Children, The Children and Young People's Health Outcomes Forum; Dr Raphael Kelvin, Consultant and Associate Lecturer in Child & Adolescent Psychiatry and Consortium Clinical Lead, National CYP Mental Health E Learning Portal Project; Bruce Learner, Head of Corporate Responsibility and Partnership, Kellogg Europe and Fred Turok, Chairman, Fitness Industry Association and Co-Chair, Responsibility Deal Physical Activity Network, Department of Health.

Sharon Hodgson MP, Shadow Minister for Children and Families and The Earl of Listowel, Treasurer, All-Party Parliamentary Group for Children have kindly agreed to chair at this event. Additional senior participants are being approached.