Reforms to the child protection system
Thursday, 10th May 2012
This event is CPD certified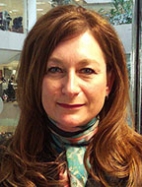 Fiona Harrow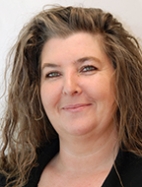 Jacky Tiotto
Guests of Honour: Fiona Harrow, Deputy Director, Child Protection and Safeguarding Policy Division, Department for Education and Jacky Tiotto, Divisional Manager, Social Care Inspection Development, Ofsted
As Government consults on its plans for the reduction of centrally prescribed guidance and considers reform of the assessment timescales for reporting on children in need, this timely seminar will bring together key policymakers and stakeholders - social workers, education professionals, parents' groups and others involved with children - to discuss key reforms to the child protection system.

Delegates will examine the proposals to reduce the level of detail contained in the statutory guidance for safeguarding, Working Together to Safeguard Children, discussing the likely impact of the proposals for social workers, others who work with children and children themselves. The future of Initial and Core Assessment timeframes for reviewing cases of children in need will also be discussed following the Munro Review's recommendation to move to ongoing, case-by-case assessments.

We are delighted that John Brownlow, Head of Partnerships and Representation, NSPCC; Fiona Harrow, Deputy Director, Child Protection and Safeguarding Policy Division, Department for Education and Jacky Tiotto, Divisional Manager, Social Care Inspection Development, Ofsted have agreed to deliver keynote addresses at this seminar.

Owen Davies, Special Policy Advisor, General Social Care Council; Helen Dent, Chief Executive, Family Action; Temporary Detective Superintendent David Gray, Head, Paedophile, Intelligence and Tasking, Child Abuse Investigation Command, Metropolitan Police; Dr Minoo Irani, Consultant Paediatrician, Berkshire Healthcare NHS Foundation Trust; Dr David N Jones, Director and Consultant, People Need People Consulting and Independent Chair, Leicester Safeguarding Children Board; Rory McCallum, Head of Child and Adult Safeguarding, Devon County Council; Professor Corinne May-Chahal, Professor of Applied Social Science, Lancaster University; Helga Pile, National Officer for Social Care, UNISON; Kate Smith, Deputy Headteacher, Stratton Upper School, Bedfordshire and Catherine Williams, Child Protection Solicitor, Coram Children's Legal Centre have also agreed to speak.

Earl of Listowel, Vice-Chair, All-Party Parliamentary Group for Looked after Children and Care Leavers and Catherine McKinnell MP, Shadow Minister for Children and Young Families have kindly agreed to chair this seminar.