The future of regulation and finance in the Higher Education sector
Wednesday, 4th July 2012
This event is CPD certified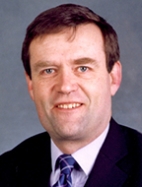 Steve Egan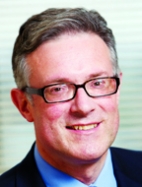 Anthony McClaran
Guests of Honour: Steve Egan, Deputy Chief Executive and Director (Finance and Corporate Resources), HEFCE (Higher Education Funding Council for England) and Anthony McClaran, Chief Executive, QAA
As universities in England move towards a 'risk-based' regulatory system and prepare for the introduction of the new financial model - and in light of the forthcoming introduction of the QAA's UK Quality Code for Higher Education and HEFCE's new role as the sector's lead regulator - this seminar will bring together key policymakers with stakeholders from across the Higher Education (HE) sector as well as businesses, lawyers and other interested parties to discuss the challenges and opportunities presented by these reforms.

Sessions will include discussion on the proposed regulatory framework for Higher Education, including its impact on both private and publically funded HE providers, and the balance between deregulation and maintaining robust quality assurance. The regulation of university finances and how universities maintain financial stability following significant changes to the tuition fee system will also be discussed, as well as the financial impact of compliance with other regulation such as Freedom of Information legislation and the Charities Act. How universities can respond to the Government's stated aim for institutions to raise external finance to 10% of income by 2015, alongside methods for increasing efficiency, and enhancing collaboration with business and between universities will also feature on the agenda.

We are delighted that Steve Egan, Deputy Chief Executive and Director (Finance and Corporate Resources), HEFCE (Higher Education Funding Council for England) and Anthony McClaran, Chief Executive, QAA agreed to deliver keynote addresses at this seminar.

Richard Bell, Customer Relationship Manager, Absoft; Richard Cryer, Director of Finance and Estates, University of London; John Harley, External Governor and Audit Committee Chair, University of Brighton and Partner, Ernst & Young (2000-2011); Professor Roger King, Visiting Professor, School of Management, University of Bath and Research Associate, LSE Centre for the Analysis of Risk and Regulation; Joe Lister, Chief Finance Officer, The UNITE Group; Carl Lygo, Chief Executive, BPP Holdings and Principal, BPP University College; Joanna Motion, Partner, More Partnership; Nick Mott, Head of Policy Development, Guidance and Review, Charity Commission; David Palfreyman, Bursar and Fellow, New College, University of Oxford; Director, OxCHEPS (the Oxford Centre for Higher Education Policy Studies) and Co-Author, The Law of Higher Education; Glynne Stanfield, Partner, Education Group, Eversheds; Professor John Vinney, Vice-Chancellor, Bournemouth University and Judith Willis, Director, Judith Willis Consultants have also agreed to speak.

Nicky Morgan MP, Parliamentary Private Secretary to the Minister of State for Universities and Science, Department for Business, Innovation and Skills and Rt Hon the Lord Triesman have kindly agreed to chair this seminar.