The UK's Renewable Energy Strategy: count down to 2020
Thursday, 10th May 2012
This event is CPD certified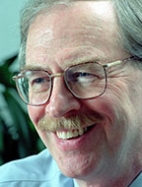 Professor Bernie Bulkin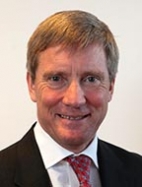 Dr Tony Cocker
Guests of Honour: Professor Bernie Bulkin, Chair, Office of Renewable Energy Deployment, Department of Energy and Climate Change and Dr Tony Cocker, Chief Executive, E.ON UK
With opinion continuing to be divided over the feasibility of the UK's renewable energy targets - which require 15% of all energy to be produced from renewable sources by 2020 - this seminar will provide a timely opportunity to consider both the progress that is being made and new thinking that is emerging on successfully achieving the Government's aims. Planned sessions examine the ability of the Government's Roadmap to unlock the UK's renewable energy potential, the latest on the Renewables Banding Obligation Review, and the steps that are being taken by the renewable energies industry to bring about development, innovation and growth in the sector.

We are delighted that Professor Bernie Bulkin, Chair, Office of Renewable Energy Deployment, Department of Energy and Climate Change; Dr Tony Cocker, Chief Executive, E.ON UK and Gaynor Hartnell, Chief Executive, REA (Renewable Energy Association) have agreed to deliver keynote addresses at this seminar.

Further confirmed speakers include: Dr Graham Cooley, Chief Executive Officer, ITM Power; Alistair Davison, Development Director, Royal Haskoning; Dr Gordon Edge, Director of Policy, RenewableUK; Ross Fairley, Partner and Head of Energy and Environment, Burges Salmon; Professor Peter Fraenkel, Co-founder and Technical Director (2000-2012), Marine Current Turbines; Gillian Frew, Partner, Pinsent Masons; Ian McCubbin, Senior Consultant, Energy & Climate Change Practice, ERM; Alex Nevill, Biofuels Agronomy Manager, Shell; Dr Jonathan Radcliffe, Head, Analysis Team, Energy Research Partnership (ERP) and Sarah Samuel, Head of Sustainable Energy Policy, Ofgem.

Lord Oxburgh, Board Member, Parliamentary Office of Science and Technology (POST) and Laura Sandys MP, Member, Energy and Climate Change Select Committee have kindly agreed to chair this seminar.