The changing role of NICE
Tuesday, 19th October 2010
This event is CPD certified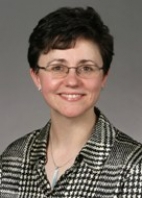 Dr Carole Longson
Guest of Honour: Dr Carole Longson
This timely seminar will examine the future role and scope of NICE (National Institute for Health and Clinical Excellence) which has emerged as a focus for health policy in the new Parliament.

It will take into account recent developments in the Government's White Paper Equity and excellence: Liberating the NHS which calls for a radical shake-up of health services and commissioning, including an advanced role for NICE in commissioning - as well as the signaled intention to "reform NICE and move to a system of value-based pricing, so that all patients can access the drugs and treatments their doctors think they need".

Including keynote presentations from NICE and the ABPI, sessions will focus on challenges and opportunities for the UK's pharmaceutical industry; balancing clinical need and cost effectiveness - including discussion around the Cancer Drugs Fund and perspectives on patient outcomes; tackling inequalities in the commissioning of medicine; and delivering patient choice.

Dr Richard Barker, Director General, Association of the British Pharmaceutical Industry (ABPI); Dr Carole Longson, Director, Centre for Health Technology Evaluation, NICE and Professor David Taylor, Professor of Pharmaceutical and Public Health, The School of Pharmacy, Pharmaceutical and Public Health Policy, University of London will be delivering keynote presentations at this seminar.

Further speakers include Professor Karl Claxton, Professor of Economics, Centre for Health Economics, University of York; John Jeans, Deputy Chief Executive & Chief Operating Officer, Medical Research Council; Julia Manning, Chief Executive, 2020health.org and Professor Adrian Towse, Director, Office of Health Economics have also kindly agreed to speak at this event.

Nadine Dorries MP, Member of the Health Select Committee, and Professor the Lord Kakkar, Vice-Chair, All-Party Parliamentary Group on Medical Research have kindly agreed to chair at this seminar.