Feed-in Tariffs: progress and next steps
Thursday, 8th March 2012
This event is CPD certified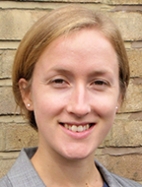 Rachel Solomon Williams
Guest of Honour: Rachel Solomon Williams, Head, Feed-in Tariff Review, Office for Renewable Energy Deployment, Department of Energy and Climate Change
Following the publication of the first phase of the Government's Comprehensive Review of the Feed-in Tariffs Scheme (FITs), which details plans to ensure that its future becomes more 'predictable' - after months of uncertainty stemming from the high court battle over planned subsidy cuts - this seminar will be a timely opportunity to consider the next steps for microgeneration technologies in the UK.

Discussion will focus on the key findings of the review and the next steps in the delivery of FITs - including the implications of changes made to the export and generation tariff rates, the criteria for qualifying for FITs payments and the certification requirements for new installations - as the Government seeks to make the scheme more efficient by delivering ?40m of savings by 2015.

We are delighted that Thomas Buss, Head of Microgeneration, E.ON Sustainable Energy; Rachel Solomon Williams, Head, Feed-in Tariff Review, Office for Renewable Energy Deployment, Department of Energy and Climate Change and Dave Sowden, Chief Executive, Micropower Council have agreed to deliver keynote addresses at this seminar.

Further confirmed speakers include: Cathy Debenham, Founder and Director, YouGen; Nigel Farren, Founder, Energise Barnet; Ed Gill, Head of External Affairs, Good Energy; Oliver Harwood, Chief Surveyor, CLA (Country Land & Business Association); Stephen Hill, Partner, Eversheds; Nigel Hollett, Head of Environmental Technologies, SummitSkills; Howard Johns, Founder and Managing Director, Southern Solar and Chairman, Solar Trade Association (STA) and Matthew Rhodes, Managing Director, Encraft.

We are delighted that Lord Whitty, former Chair of Consumer Focus and former Energy Efficiency Minister and Peter Aldous MP, Member, Environmental Audit Select Committee have kindly agreed to chair this seminar.