The Green Deal: policy update and latest on the development of the implementation strategy
Thursday, 15th March 2012
This event is CPD certified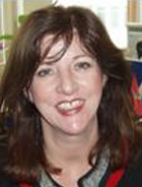 Tracy Vegro
Guest of Honour: Tracy Vegro, Director, Energy Efficiency and Consumers, Department of Energy and Climate Change
As the launch of the first Green Deals draws closer this seminar will provide a timely opportunity to examine the latest in the development of the implementation strategy. Planned sessions focus on the continued commercial, financial and practical challenges for the roll-out of the policy, including consumer protection. Key policymakers and stakeholders will also assess the real potential of the Green Deal to deliver greater energy efficiency to UK homes and businesses, and practical issues raised by the Government's decision to introduce the first Green Deals for homes alongside the second phase of the Renewable Heat Incentive for the domestic sector.

We are delighted that Tim Balcon, Chief Executive, Energy & Utility Skills; Duncan Price, Director, Camco Advisory Services; John Roundell, Head of Green Deal Development, E.ON UK and Tracy Vegro, Director, Energy Efficiency and Consumers, Department of Energy and Climate Change has kindly agreed to deliver keynote addresses at this seminar.

Other confirmed speakers include: Filippo Gaddo, Senior Manager, Ernst & Young; Richard Griffiths, Policy and Campaigns Consultant, UK Green Building Council; Michelle Hubert, Senior Policy Adviser, CBI; Bill Hull, Partner, TLT; Paul Jackson, Chief Executive Officer, tadea; Simon Osborn, Principal Policy Adviser, Which?; Lisa Taylor, Business Development and SHIFT (Sustainable Homes Index for Tomorrow) Liaison, Sustainable Homes and Andrew Warren, Director, Association for the Conservation of Energy and Chairman, Green Deal Advisory Forum.

We are delighted that Luciana Berger MP, Shadow Minister for Energy and Climate Change and Lord Redesdale, Vice-Chair, All-Party Parliamentary Climate Change Group have kindly agreed to chair this seminar.