Transforming the UK's electricity market: one year on from the Reform White Paper and the Ofgem Review
Thursday, 12th July 2012
This event is CPD certified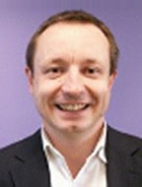 Jonathan Brearley
Guest of Honour: Jonathan Brearley, Director, Energy Markets and Networks, Department of Energy and Climate Change
A year on from the publication of both the Electricity Market Reform White Paper and the Ofgem Review, and following the introduction of a new draft Energy Bill, delegates at this seminar will assess the ongoing transformation of the UK's electricity system. Planned sessions focus on the progress that is being made, and the next steps in delivering the key elements of the market reform package including discussion on taking forward the Emissions Performance Standard and Carbon Price Floor for decarbonising electricity, and the proposed Capacity Mechanism for ensuring the future security of electricity supplies. In the context of market regulation, the agenda also includes discussion on the extent to which the regulatory environment has been strengthened since the Ofgem Review, as well as the further work that is required to ensure the protection of consumers and that investment in the energy sector is cost-effective.

We are delighted that Jonathan Brearley, Director, Energy Markets and Networks, Department of Energy and Climate Change and David Porter, Chief Executive, Energy UK have agreed to deliver keynote addresses at this seminar.

Further confirmed speakers include: Jeremy Chang, Director, Energy Projects Team, Pinsent Masons; Audrey Gallacher, Director of Energy, Consumer Focus; Malcolm Keay, Senior Research Fellow, Oxford Institute for Energy Studies; Jostein Kristensen, Managing Consultant, Oxera Professor Catherine Mitchell, Professor of Energy Policy, University of Exeter; Dr Barrie Murray, Managing Director, Electricity Market Services; Dave Openshaw, Head of Future Networks, UK Power Networks; Dr Douglas Parr, Chief Scientist, Greenpeace UK; Ronan O'Regan, Director, PwC; Dr Andy Stanford-Clark, Chief Technology Officer for Energy and Utilities, IBM Global Business Services, UK and Ireland; Paul Steedman, Senior Campaigner, Campaigns Specialist Team, Friends of the Earth and John Wood, Partner, Norton Rose.

Rt Hon the Lord Fraser of Carmyllie QC, Treasurer, Parliamentary Group for Energy Studies and Barry Gardiner MP, Member, Energy and Climate Change Select Committee have kindly agreed to chair this seminar.