The future of Freedom of Information - challenges for expansion
Thursday, 20th October 2011
This event is CPD certified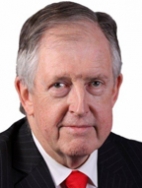 Rt Hon the Lord McNally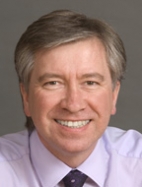 Graham Smith
Guests of Honour: Rt Hon the Lord McNally, Minister of State, Ministry of Justice and Deputy Leader of the House of Lords and Graham Smith, Deputy Commissioner and Director of Freedom of Information, Information Commissioner's Office
With the scope of the Freedom of Information Act (FOIA) set to expand, opening up more non-Governmental organisations to FOI requests, this seminar will provide a timely opportunity to examine the future of freedom of information legislation. The seminar will also coincide with the recently launched Cabinet Office consultation Making Open Data Real and will consider key questions from the consultation such as whether the Information Commissioner currently has sufficient powers to enforce FOI legislation; possible changes to the FOI fee structure and whether time limits placed on the processing of FOI requests should be altered. In addition to examining key questions from the consultation, sessions will also consider the practicalities of expansion for those organisations set to be included; the likely impact on bodies already subject to FOI requests and the implications for researchers, journalists and others making FOI requests under the Act.

We are delighted that Rt Hon the Lord McNally, Minister of State, Ministry of Justice and Deputy Leader of the House of Lords has agreed to deliver a keynote address at this event. Graham Smith, Deputy Commissioner and Director, Freedom of Information, Information Commissioner's Office has also agreed to deliver a keynote address.

Patricia Barratt, Senior Associate, Clifford Chance; Heather Brooke, Investigative Journalist; Natalie Ceeney, Chief Executive and Chief Ombudsman, Financial Ombudsman Service; Mark Farrow, Deputy Director, Information Operations, Ministry of Justice; Katherine Gundersen, Research Officer, Campaign for Freedom of Information; Graham Howell, Director, England and Secretary to the Corporation, Ofcom; John Macdonald QC, Barrister, New Square Chambers; Tessa Mayes, Writer and Film Director; Katie Pettifer, Deputy Director, Information & Human Rights Policy, Ministry of Justice; Tracy Phillips, Information Compliance Advisor (Solicitor), Governance and Democracy, Lambeth Council and Dr Ben Worthy, Research Associate, Constitution Unit, University College London.

Lord Goodhart and Rt Hon The Lord Hunt of Wirral, Chair, All-Party Parliamentary Group for Legal and Constitutional Affairs and Chair, Financial Services Division, Beachcroft have kindly agreed to chair this seminar. Further senior participants are being approached.