Efficiency in the public sector
Tuesday, 17th May 2011
This event is CPD certified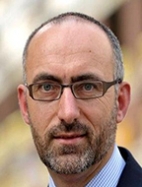 Keith Davis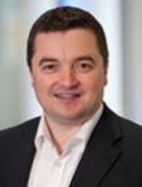 Stephen Bates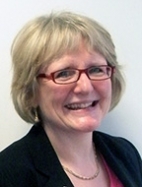 Ann Beasley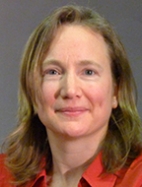 Rosie Seymour
Guests of Honour: Keith Davis, Director, Cross-Government, National Audit Office; Stephen Bates, Managing Director, UK, Research In Motion (RIM); Ann Beasley, Director General of Finance, Ministry of Justice and Rosie Seymour, Deputy Director, Local Government Productivity and Reform Division, Department for Communities and Local Government
With budgets across the public sector in a period of exceptional constraint, this seminar will look at the key issues facing the Efficiency and Reform Group in its mission to implement a more prudent culture of procurement and better working practices throughout Government.

The event will offer an opportunity to consider the progress made by Government following Sir Philip Green's review of efficiency and the creation of the Efficiency and Reform Group, as well as the challenges facing local and national government in their attempts to increase efficiency and deliver services under economically difficult circumstances. The seminar will look at the role that technology and ICT can play as drivers of greater efficiency and how to foster greater collaboration between public bodies so as to harness the full potential of their purchasing power in procurement.

We are delighted that Keith Davis, Director, Cross-Government, National Audit Office; Stephen Bates, Managing Director, UK, Research in Motion (RIM) and Allison Ogden-Newton, Chief Executive, Social Enterprise London (SEL) have kindly agreed to deliver keynote addresses at this seminar.

Other confirmed speakers include: Peter Allenson, National Secretary, Public Services Sector, Unite; Ann Beasley, Director General of Finance, Ministry of Justice; James Close, Partner, Ernst & Young; Michael Cross, freelance journalist; Stephanie Elsy, Director of External Affairs, Serco Group; Dr Mark Ferrar, National Technology Officer, Microsoft UK; Nicholas Griffin, Mayoral Advisor on Budgets and Performance, Greater London Authority; Cllr David Harvey, Deputy Cabinet Member for Finance and Resources, Westminster City Council; Mark Langdale, Client Partner, Government & Health, BT; Tom Levitt, Consultant, Sector 4 Focus; Paul Nowak, Head of the Organisation and Services Department, TUC; Rosie Seymour, Deputy Director, Local Government Productivity and Reform Division, Department for Communities and Local Government; Mark Taylor, Chief Executive Officer, Sirius and Roger West, Head of Procurement Outsourcing, DHL.

Michael Fallon MP, Member, Treasury Select Committee; Stewart Hosie MP, Deputy Leader and Chief Whip, SNP Westminster Group and Member, Treasury Select Committee and Rt Hon Tessa Jowell MP, Shadow Minister for the Cabinet Office and Olympics have kindly agreed to chair this seminar. Further senior participants are currently being approached.