Libel law - next steps for reform
Thursday, 12th May 2011
This event is CPD certified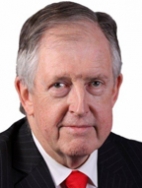 Rt Hon the Lord McNally
Guest of Honour: Rt Hon the Lord McNally, Minister of State, Ministry of Justice and Deputy Leader of the House of Lords
This seminar will offer a timely opportunity to consider the future of libel law in the UK, following the recent publication by Government of a draft Defamation Bill for consultation.

Discussions are expected to examine the impact and operation of the law as it currently stands, evaluate proposed reforms and discuss the most appropriate way forward. Sessions will also look at how challenges to reform, such as 'libel tourism', digital media, and costs, can best be answered.

We are delighted that Rt Hon the Lord McNally, Minister of State, Ministry of Justice and Deputy Leader of the House of Lords has agreed to deliver a keynote address at this event.

At this early stage Emma Ascroft, Director, Public Policy, Yahoo! UK & Ireland; Ian Birdsey, UK and International TMT Claims Manager, Hiscox; Alastair Brett, Media Law Consultant and Founding Director, Early Resolution Procedure Group; Desmond Browne QC, Joint Head of Chambers, 5 Raymond Buildings; Fiona Godlee, Editor in Chief, British Medical Journal; David Allen Green, Head of Media, Preiskel & Co and blogger, New Statesman and Jack of Kent; Jonathan Heawood, Director, English PEN; Daniel Kornstein, Partner, Kornstein Veisz Wexler & Pollard, New York; Professor Alastair Mullis, Professor of Law and Head of School, Law School, University of East Anglia; Prash Naik, Controller of Legal & Compliance, Channel 4; Gill Phillips, Director, Editorial Legal Services, Guardian News and Media; Professor Gavin Phillipson, Professor of Law, Durham Law School, Durham University; Hardeep Singh, Freelance Journalist & Broadcaster and Press Secretary, Network of Sikh Organisations and Nigel Tait, Partner, Carter-Ruck have kindly agreed to speak.

Willie Bain MP and Rt Hon the Lord Fowler have kindly agreed to chair this seminar.