Net neutrality in the UK
Tuesday, 28th September 2010
This event is CPD certified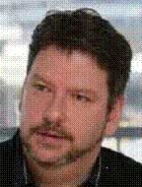 Alex Blowers
Guest of Honour: Alex Blowers
This seminar is supported by Analysys Mason

As Ofcom consults on whether to end net neutrality, this seminar will examine internet traffic management, whether it's necessary in the UK, the possible economic benefits, and what the unintended consequences may be for users and the network operators.

Discussions will also look ahead to how traffic management may work in practice and the options to ensure transparency for users, and consider whether consumers need to be protected with a minimum level of service guarantee.

We are delighted that this seminar will include keynote presentations from: Alex Blowers, Director of International, Ofcom; Professor Martin Cave, Regulatory Economist, London School of Economics and Political Science; Alissa Cooper, Chief Computer Scientist, Center for Democracy and Technology; Olivier Duroyon, Director of Public Affairs, Alcatel-Lucent; Andrew Heaney, Executive Director, Strategy and Regulation, TalkTalk; Nigel Hickson, Head of EU and International ICT Policy, Department for Business, Innovation and Skills; Jim Killock, Executive Director, Open Rights Group; Simon Milner, Director, Group Industry Policy, BT; Jean-Jacques Sahel, Director, Government and Regulatory Affairs, Europe, Middle-East and Africa, Skype; Nick White, Executive Vice President, INTUG (International Telecommunications Users Group) and Brian Williamson, Director, Plum Consulting. Further contributors are currently being approached.

Lord Clement-Jones, Member, House of Lords Communications Committee and former Liberal Democrat Spokesperson, Culture, Media and Sport and Mike Grant, Partner, Media, Analysys Mason have kindly agreed to chair this seminar.