Video-on-Demand, IPTV and catch-up television and the internet
Tuesday, 9th November 2010
This event is CPD certified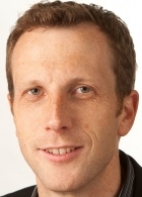 Richard Halton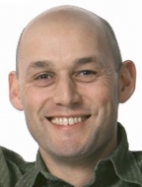 Peter Johnson
Guests of Honour: Richard Halton, Chief Executive Officer, YouView TV and Peter Johnson, Chief Executive Officer, ATVOD
This seminar is supported by Farncombe Consulting Group

With several new online video services starting to enter the market, including YouView TV, Hulu and Arqiva's SeeSaw, this seminar will look at the market for online television services in the UK. It will examine the effect web platforms will have on the relationship between broadcasters and content makers, the unique capabilities and opportunities TV via internet represents for advertisers and the emerging business models for generating revenue from web video.

We are delighted that Richard Halton, Chief Executive Officer, YouView TV and Peter Johnson, Chief Executive Officer, ATVOD have agreed to deliver keynote addresses at this seminar.

Other confirmed speakers include: Tess Alps, Chief Executive Officer, Thinkbox; David Bloom, Commercial Director, IP Vision; David Cockram, Senior Consultant, Oliver & Ohlbaum; Michael Comish, Co-founder and Chief Executive Officer, blinkbox.com; Asanga Gunatillaka, Head of Commercial & Strategy, TV, Virgin Media; Richard Lindsay-Davies, Chief Executive Officer, Digital TV Group; Adriana Menezes Whiteley, Director, Farncombe Consulting Group; Rhys McLachlan, Managing Partner, Implementation & Futures, MediaCom; Jonathan Milne, Senior Director Sales & Operations, EMEA, Ooyala; Philip O'Ferrall, Senior Vice President, Digital Media, MTV Networks UK & Ireland; Vivienne Pattison, Director, Mediawatch-UK; Steve Plunkett, Director Customer Innovation, Red Bee Media; Antony Walker, Chief Executive, Broadband Stakeholder Group (BSG); Sharon Wheeler, Chief Executive Officer, Turquoise Brand Consultants and a senior representative from Alcatel-Lucent Bell Labs.

John Hemming MP, Chair, All-Party Parliamentary Group on New Media and Mark Menzies MP, Vice-Chair, All-Party Parliamentary BBC Group have kindly agreed to chair this seminar.