The future of UK digital radio
Tuesday, 5th April 2011
This event is CPD certified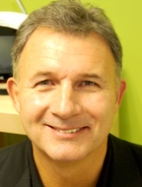 Ford Ennals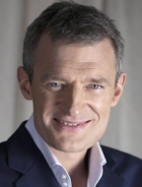 Jeremy Vine
Guest of Honour: Ford Ennals, Chief Executive, Digital Radio UK
Please note the date of this seminar has changed. We apologise for any inconvenience caused.

This timely seminar will examine the prospects for digital radio in the UK at a key time for the sector.

With the Government announcing that the initial 2015 deadline for DAB switchover is now being extended until at least 50% of listeners have switched, and with negotiations continuing over how it is to be funded, this seminar will bring together policymakers, senior radio executives, other media professionals and commentators to examine the way ahead for radio in the UK.

Delegates will also examine the options for financing switchover - including the extension of network coverage, and whether alternative platforms such as satellite, internet or even FM should be the Government's 'preferred method' of delivery.

We are delighted that Ford Ennals, Chief Executive, Digital Radio UK; Andrew Harrison, Chief Executive Officer, RadioCentre and Jeremy Vine, Broadcaster have kindly agreed to deliver keynote addresses at this seminar.

Other confirmed speakers include: Travis Baxter, Consultant, Content and External Affairs Director, Bauer Media; Jimmy Buckland, Director of Strategy, UTV Media; Colin Crawford, Director of Marketing, PURE; Clive Dickens, Chief Operating Officer, Absolute Radio; Paul Eaton, Director of Radio, Arqiva; Mark Friend, Controller, Multiplatform & Interactive, Audio & Music, BBC; Gretel Jones, Consumer Markets Policy Advisor, Age UK; Daniel Nathan, Director, Brighton & Hove Radio; Clare Newsome, Group Editor, What Hi-Fi? Sound and Vision; Leen Petre, Chair, Consumer Expert Group on Digital Switchover; Mark Rock, Chief Executive Officer, Audioboo; William Rogers, Chief Executive Officer, UKRD Group; Daniel Rose, Digital Radio Consultant and Jack Schofield, Ask Jack, Guardian.

Rt Rev The Lord Bishop of Manchester and Rt Hon Don Foster MP, Co-chair of the Backbench Committee for Culture, Media, Olympics and Sport have kindly agreed to chair this seminar.