The way forward for child protection
Tuesday, 6th July 2010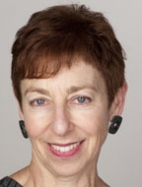 Sue Berelowitz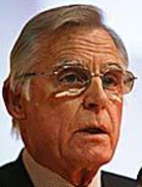 Lord Laming
Guests of Honour: Sue Berelowitz and Lord Laming
This seminar is supported by Concateno TrichoTech

As the Government initiates a review of frontline child protection practice, this timely seminar will look at the effectiveness and options for the future direction of policy. At this early stage we expect sessions to focus on progress in developing an integrated workforce to keep children safe, and assess the efficiency and rigour of the system that is being established.

We are delighted that Sue Berelowitz, Deputy Children's Commissioner for England and Chief Executive, Office of the Children's Commissioner and Lord Laming have agreed to deliver keynote addresses at this seminar.

Other confirmed speakers include Sue Brook, National Manager, Social Work Development, Children's Workforce Development Council (CWDC); Owen Davies, Head of Policy and Research, General Social Care Council (GSCC); Sue Eardley, Senior Policy Lead, Children, Maternity and Child Safeguarding; Commander Allan Gibson, Head of Child Abuse Investigation and Economic and Specialist Crime, Specialist Crime Directorate, Metropolitan Police Service; John Goldup, Director, Development, Social Care, Ofsted; Martin Henderson, Headteacher, Westmoreland Primary School, Stockport; Enid Hendry, Head of Strategy and Development, Looked after Children, NSPCC; Dr Heather Payne, Consultant Pediatrician, Caerphilly and member, Family and Justice Council; Helga Pile, National Officer, UNISON; Sharon Shoesmith, former Director of Children's Services, Haringey Council and former HMI and Carolyne Willow, National Co-ordinator, Children's Rights Alliance for England (CRAE) have kindly agreed to speak. Further senior speakers are being approached.

Earl of Listowel and Ann Coffey MP have kindly agreed to chair this seminar.