Assessing key issues in book publishing - monetising content, sector skills and new avenues for growth
Thursday, 3rd March 2016
This event is CPD certified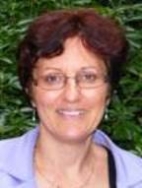 Nicola Solomon
Guests of Honour: Emma House, Director for Publisher Relations, The Publishers Association and Nicola Solomon, Chief Executive, The Society of Authors
This seminar will examine the key commercial opportunities and challenges for the UK consumer book market.

Planned sessions consider the impact of increased competition from new media - particularly mobile - on readership, distribution and pricing strategies.

Delegates - including authors, agents, publishers, retailers and aggregators - will discuss latest thinking on strategies to compete in the wider content economy, examining innovative digital services, the quality and differentiation of product, and how to secure a fair playing field for all stakeholders in the value chain.

Further sessions will assess the key priorities for skills development to meet changing requirements in the digital age, and next steps for supporting cultural and socio-economic diversity in the workforce.

In anticipation of EU-level copyright reform as part of the European Commission's Digital Single Market strategy, delegates will also examine legislative proposals to harmonise national copyright regimes across the EU, and discuss the impact on rights management and business models.

We are delighted that Emma House, Director for Publisher Relations, The Publishers Association and Nicola Solomon, Chief Executive, The Society of Authors have agreed to be Guests of Honour at this seminar and deliver keynote addresses, together with John Athanasiou, Director of People, HarperCollins Publishers; Andre Breedt, Director, Book Research, Nielsen; Gareth Cuddy, Chief Executive Officer and Founder, Vearsa; Josie Dobrin, Chief Executive, Creative Access; Victoria Gaskell, Partner, Olswang; Tim Godfray, Chief Executive, Booksellers Association of the UK & Ireland; Douglas McCabe, Chief Executive Officer, Enders Analysis; Michael Tamblyn, President and Chief Executive Officer, Rakuten Kobo; Jacks Thomas, Director, The London Book Fair and George Walkley, Head of Digital, Hachette UK Group.

Lord Clement-Jones, Vice Chair, All-Party Parliamentary Group on Intellectual Property and Lord Tope, Officer, All-Party Parliamentary Group on Literacy have kindly agreed to chair this seminar.