Implementing the Science and Innovation Strategy
Thursday, 29th January 2015
This event is CPD certified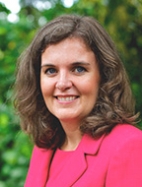 Amanda Brooks
Guest of Honour: Amanda Brooks, Director of Innovation, Department for Business, Innovation and Skills
This seminar is supported by Axillium Research

Government's Science and Innovation Strategy was released in mid-December and set out Government's long term strategy for science policy and commercialisation of research. This timely conference will bring together key policymakers with stakeholders central to the strategy's implementation to discuss the likely impact of the proposals and the challenges for putting policy into practice.

Sessions focus on priorities for public spending on science and scientific infrastructure and follows the announcement, in the Autumn Statement, of £5.9 billion to be spent on new capital projects between 2016-21. Delegates will also discuss efforts to boost private investment in R&D and further steps Government can take to support business and university collaboration to increase the commercialisation of UK research, with discussion to be informed also by the recently released Hauser Review of Catapults Centres, which called for the extension of the Catapult network to 30 centres by 2030. Further sessions examine the impact that Government's focus on 'eight great technologies' has had so far and the next steps for developing these technologies in the UK.

We are delighted that Amanda Brooks, Director of Innovation, Department for Business, Innovation and Skills and Will Searle, Director and Founder, Axillium Research have agreed to deliver keynote addresses at this seminar.

Justin Anderson, Chief Executive Officer, Flexeye; Marko Balabanovic, Innovation Director, Digital Catapult; Kevin Baughan, Director of Technology and Innovation, Technology Strategy Board; Professor Polina Bayvel, Professor of Optical Communications and Networks, University College London; Hugh Dunlop, Partner and European Patent Attorney, RGC Jenkins & Co; Dr David Kingham, Chief Executive, Tokamak Energy; Tony McBride, Director, Science Policy Centre, Royal Society; Jane Nicholson, Associate Director Impact & International, Engineering and Physical Sciences Research Council; Professor Sir Timothy O'Shea, Principal and Vice-Chancellor, University of Edinburgh; Professor Judith Petts, Pro Vice-Chancellor Research & Enterprise, University of Southampton; Professor Roy Sandbach, Innovation Champion and Chair, Innovation Board, North East Local Enterprise Partnership (NELEP); Dr Martyn Sené, Deputy Director, National Physical Laboratory; Dr Pam Waddell, Director, Birmingham Science City and Professor John Womersley, Chief Executive, Science and Technology Facilities Council have also agreed to speak.

The Earl of Erroll, Chair, All-Party Parliamentary Group for Entrepreneurship and Member, Parliamentary Internet and Communications Technology Forum and Rt Hon The Earl of Selborne, Chair, House of Lords Science and Technology Select Committee have kindly agreed to chair this seminar.