Next steps for delivering business regulation - reforming enforcement regimes and expanding the Primary Authority scheme
Thursday, 14th March 2013
This event is CPD certified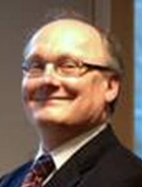 Graham Russell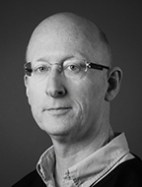 Sir William Sargent
Guests of Honour: Graham Russell, Chief Executive, Better Regulation Delivery Office and Sir William Sargent, Joint Chief Executive and Co-founder, Framestore Permanent Secretary, Regulatory Reform, HM Government (2005-2009)
This seminar will focus on the future enforcement and delivery of business regulation in the UK. The seminar comes as Government takes forward wide-ranging reforms to the way regulators enforce business regulation, seeking reduced burdens on businesses whilst also maintaining appropriate safeguards for citizens, consumers and communities.

The discussion is timed a year on from the creation of the Better Regulation Delivery Office (BRDO) and will bring together regulators from across national and local bodies - including those working in areas such as trading standards, licensing, environmental health and fire safety - alongside businesses, consultants, insurers and key policymakers from Government and Whitehall. Delegates will have the opportunity to discuss how Government can promote a "more mature relationship" between regulators and businesses - with particular reference to how light-touch and risk-based regulatory regimes can be encouraged - as well as the key challenges ahead for expanding the Primary Authority scheme to more businesses, particularly as Government takes forward relevant proposals included in the Enterprise and Regulatory Reform Bill.

We are delighted that Graham Russell, Chief Executive, Better Regulation Delivery Office and Sir William Sargent, Joint Chief Executive and Co-founder, Framestore and Permanent Secretary, Regulatory Reform, HM Government (2005-2009) have agreed to deliver keynote addresses at this seminar.

Sarah Appleby, Head of Enforcement and Local Authority Delivery, Food Standards Agency; Henry Ashworth, Chief Executive, Portman Group; Mike Cherry, National Policy Chairman, Federation of Small Businesses; Paul Downhill, Consumer Affairs Manager, Home Retail Group; Elaine Harbour, Head of Local Authority Unit, HSE; Professor Bridget Hutter, Professor of Risk Regulation, Department of Sociology, London School of Economics and Political Science; Nicky Loadsman, Consultant, Bond Pearce; Nick Lowe, Food Operations Manager, Birmingham City Council; Susan Marks, Social Policy Officer - Consumer Affairs, Citizens Advice Bureau; Steve Miller, Head of Public Protection, London Borough of Newham and Head, Joint Local Authorities Regulatory Service (JLARS); Martin Traynor, Chief Executive, Leicestershire Chamber of Commerce and Rob Warren, Director, IFF Research and Contributor, Business Perceptions Survey 2012 have also agreed to speak.

Rt Hon the Lord Whitty, Vice President, Environmental Protection UK, and Vice President, Trading Standards Institute; Rt Hon the Lord Deben, Secretary of State for the Environment (1993-1997) and Lord Tunnicliffe of Bracknell have kindly agreed to chair this seminar.