Latest trends in monetising online content: business models, payment strategies and digital distribution
Tuesday, 12th March 2013
This event is CPD certified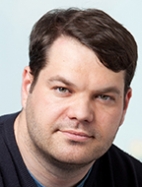 Tomáš Bella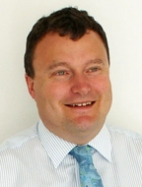 Andrew Miller
Guests of Honour: Tomáš Bella, Co-founder and Chief Executive Officer, Piano Media and Andrew Miller, Chief Executive, Guardian Media Group
As the content industries in the UK attempt to understand and capitalise on convergence, this seminar will explore the evolving business models being utilised by online content distributors and their impact on the sustainability and structure of the sector. Planned sessions examine the latest trends in consumer consumption, how free, subscription, ad-funded and pay-per-view models are being turned into competitive advantage and the impact on growth of competing and non-compatible proprietary formats - such as those for ebooks, music, movies and streaming television. Delegates will consider the emerging options for copyright holders to retain control of online works whilst extracting maximum value, the costs and potential cost-savings for content-makers from convergence and the consequences of legacy support for 'analogue' distribution platforms.

We are delighted that Tomáš Bella, Co-founder and Chief Executive Officer, Piano Media and Andrew Miller, Chief Executive Officer, Guardian Media Group have kindly agreed to deliver keynote addresses at this seminar.

Further confirmed speakers include: Kim Bayley, Director General, Entertainment Retailers Association (ERA); Paul Bennun, Chief Creative Officer, Somethin' Else; Nick Blunden, Global Digital Publisher, The Economist; Lisa Byfield-Green, Senior Retail Analyst, Planet Retail; MB Christie, Director, Online Product Management, FT.com; Adrian Drury, Practice Leader, Consumer Impact IT, Ovum; Stuart Ferreira-Cole, Director, Strategic Accounts, Ooyala; Doug Imrie, Chief Operating Officer, Omnifone; Matt Parsons, Chief Executive Officer and Co-founder, Ditto Music and Theresa Vimmerslev, Senior Consultant, Oliver & Ohlbaum Associates.

Lord Razzall, Member, House of Lords Communications Committee and Gregor Pryor, Partner, Global Technology and Media, Reed Smith have kindly agreed to chair this seminar.