Patent reform - innovation, enforcement and the future of the single European patent
Tuesday, 30th April 2013
This event is CPD certified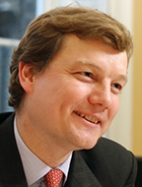 His Honour Judge Birss QC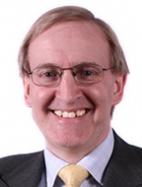 Sean Dennehey
Guests of Honour: Dr Andrea Liesenfeld, Policy Affairs Officer, Industrial Policy Unit, Directorate-General for Internal Market and Services, European Commission; His Honour Judge Birss QC, Patents County Court and Sean Dennehey, Deputy Chief Executive and Director of Patents, Intellectual Property Office
Please note the date of this seminar has changed. We apologise for any inconvenience.

Scheduled as the Intellectual Property Office continues to take forward ongoing measures in response to the Hargreaves Review of Intellectual Property and Growth - and as EU policymakers approach a finalised unitary patent system in 2014 - this seminar will bring together key industry stakeholders and intellectual property lawyers to assess the future of the UK patent framework. Sessions will focus on the year ahead for patent policy at both domestic and international levels, and will assess how reforms could promote innovation and growth in the UK economy, as well as ensure effective enforcement mechanisms for rights holders.

Delegates will have the opportunity to discuss proposals for operational reforms following on from Hargreaves' recommendations - with particular reference to measures to reduce backlogs, improve registration quality and avoid "patent thickets". Discussion will also assess the future of patent enforcement, looking at domestic changes to the Patent County Court, as well as how the forthcoming EU unitary patent court system can support UK interests.

We are delighted that Dr Andrea Liesenfeld, Policy Affairs Officer, Industrial Policy Unit, Directorate-General for Internal Market and Services, European Commission; His Honour Judge Birss QC, Patents County Court and Sean Dennehey, Deputy Chief Executive and Director of Patents, Intellectual Property Office have agreed to deliver keynote addresses at this seminar.

Further speakers include: Trevor Cook, Partner, Intellectual Property Group, Bird & Bird; Tim Frain, Director, IP Regulatory, Legal & Intellectual Property, Nokia; Professor Johanna Gibson, Herchel Smith Professor of Intellectual Property Law and Director, Queen Mary Intellectual Property Research Institute (QMIPRI), Queen Mary, University of London; Matt McBrien, Head of Patents, BAE Systems; Chris Mercer, President, CIPA (The Chartered Institute of Patent Attorneys); John Mitchell, Chairman, SME Innovation Alliance; Joel Smith, Chair, Intellectual Property Committee, City of London Law Society and Partner, Intellectual Property Group, Herbert Smith Freehills and Dr Georg von Graevenitz, Senior Lecturer in Innovation Management, University of East Anglia and Contributor, A Study of Patent Thickets, National Institute of Economic and Social Research.

Helen Goodman MP, Shadow Minister for Culture, Media and Sport and Baroness Wilcox, Parliamentary Under-Secretary for Business, Innovation and Skills (2010-2012) have kindly agreed to chair this seminar.