The UK's smart grid strategy and latest thinking on the prospects for a European Supergrid
Thursday, 14th June 2012
This event is CPD certified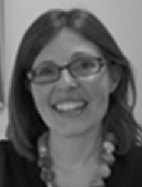 Sandy Sheard
Guest of Honour: Sandy Sheard, Deputy Director, Future Electricity Networks, Department of Energy and Climate Change
This seminar is supported by IBM

As the Government continues to develop its policy on smart grids, and following the publication of the Smart Grid Forum's How to deliver smarter grids in GB, this seminar will examine the opportunities and challenges associated with the future of the UK's electricity network, whilst focusing on the next steps in the development and implementation of a smart grid strategy.

Delegates will assess the financial, practical and technical requirements for a smart grid - considering in part the impact of the Electricity Market Reform White Paper - as the Government moves to ensure that UK electricity networks can meet the long term challenges of tackling climate change and securing clean and affordable energy.

Topics for discussion will also include the latest thinking on the prospects for a European Supergrid and the implications and further opportunities this may present for UK electricity.

We are delighted that Laurence Carpanini, Director, Smart Metering and Smart Grids, IBM UK; Gareth Evans, Head of Profession - Engineering, Ofgem; James Pace, Managing Director, UK and Ireland, Silver Spring Networks and Sandy Sheard, Deputy Director, Future Electricity Networks, Department of Energy and Climate Change have agreed to deliver keynote addresses at this seminar.

Further confirmed speakers include: Duncan Burt, Customer Services Manager, National Grid; Joe Corbett, Head of Technical Services, Mainstream Renewable Power; Roger Critchley, Power Electronics Consultant, Alstom Grid; Nicholas Dunlop, Secretary-General, Climate Parliament; Irene Hurrel, Partner, DLA Piper; Zoe McLeod, Head of Smart and Sustainable Energy Markets, Consumer Focus; Anthony Price, Director, Electricity Storage Network and Mike Wilks, Principal Consultant, P?yry UK.

Sir Robert Smith MP, Member, Energy and Climate Change Select Committee and Rt Hon the Lord Whitty, Chair of Consumer Focus (2008-2010) and Energy Efficiency Minister (1998-2001) have kindly agreed to chair this seminar.