The future of health services in Wales
Monday, 25th June 2012
This event is CPD certified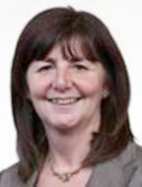 Lesley Griffiths AM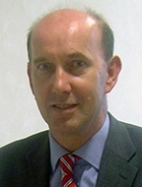 David Sissling
Guests of Honour: Lesley Griffiths AM, Minister for Health and Social Services, Welsh Government and David Sissling, Chief Executive, NHS Wales and Director General, Health, Social Services & Children, Welsh Government
Scheduled as the Welsh Government embarks on a set of wide-ranging reforms to improve outcomes and efficiency, as outlined in the Together for Health 5-year plan for NHS Wales (released in November 2011), during a period of reduced public spending.

The seminar will bring together key policymakers and stakeholders to discuss the overall health strategy for Wales, including increased collaboration between services and development of specialist treatment centres, as well as the proposed changes to primary care, including extended access to GP surgeries and the increased role for community pharmacies. Plans to improve public health including possible extensions to smoking legislation, drives to improve nutrition and increase sports participation will also be a focus, as Local Health Boards begin to implement their 2012-13 Strategies for Public Health.

We are delighted that Lesley Griffiths AM, Minister for Health and Social Services, Welsh Government; David Sissling, Chief Executive, NHS Wales and Director General, Health, Social Services & Children, Welsh Government and Professor Marcus Longley, Director, Welsh Institute for Health and Social Care and Professor, Applied Health Policy, University of Glamorgan have agreed to deliver keynote addresses at this seminar.

Steve Bartley, Regulatory Responsible Individual, Ludlow Street Healthcare and Vice-Chair, Welsh Independent Healthcare Association (WIHA); Tina Donnelly, Director, RCN Wales; Wynford Ellis Owen, Chief Executive, The Welsh Council on Alcohol and Other Drugs; Paul Gimson, Director for Wales, Royal Pharmaceutical Society; Bob Hudson, Chief Executive, Public Health Wales; Dr Charlotte Jones, Deputy Chair, General Practitioners Committee Wales and Manager, Out of Hours Service, Abertawe Bro Morgannwg University Health Board; Ann Lloyd, Trustee, Patients Association; Susan Morris, General Manager, Wales, Macmillan Cancer Support; Dr Paul Myres, Chair, The Royal College of General Practitioners Wales and Chair, Primary Care Quality Forum and Clinical Lead, Primary Care Quality Information Service and Professional Lead, Primary Medical Care Advisory Team, Public Health Wales; Elwyn Price-Morris, Chief Executive, Welsh Ambulance Services NHS Trust; Paul Roberts, Chief Executive, Abertawe Bro Morgannwg University Health Board; John Savage, Chief Executive, Nightingale House Hospice and Allison Williams, Chief Executive, Cwm Taf Local Health Board have also agreed to speak.

Mark Drakeford AM, Chair, Health and Social Care Committee, National Assembly for Wales and William Graham AM, Shadow Minister for Social Services, Welsh Conservatives and Member, Health and Social Care Committee, National Assembly for Wales have kindly agreed to chair this seminar.