The UK's emissions reduction strategy: meeting the Fourth Carbon Budget
Thursday, 8th December 2011
This event is CPD certified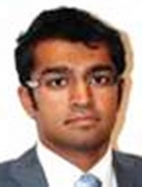 Ravi Gurumurthy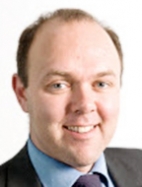 David Kennedy
Guests of Honour: Ravi Gurumurthy, Director of Strategy, Department of Energy and Climate Change and David Kennedy, Chief Executive, Committee on Climate Change
This seminar will assess the prospects for Government strategy to deliver the UK's Fourth Carbon Budget for the period 2023-27.

Timed to take place after the publication of the Government's Carbon Plan and strategy to meet the budget, planned sessions consider the technological, practical and financial challenges of delivery and the lessons learnt from the work undertaken thus far in meeting the first budgets. Further discussion will also examine the Government's decision to leave open the option of using credits to meet the Budget and the wider role of the energy industry in lowering UK emissions.

We are delighted that Ravi Baga, Head of Energy Policy, EDF Energy; Ravi Gurumurthy, Director of Strategy, Department of Energy and Climate Change and David Kennedy, Chief Executive, Committee on Climate Change have kindly agreed to deliver keynote addresses at this seminar.

Other confirmed speakers include: Dustin Benton, Senior Policy Adviser, Green Alliance; Dr Alex Bowen, Principal Research Fellow, Grantham Research Institute on Climate Change and the Environment, London School of Economics and Political Science; Dr Matthew Brown, Head of Energy and Climate Change, Confederation of British Industry (CBI); Professor Paul Ekins, Professor of Energy and Environment Policy, UCL Energy Institute, University College London; Dr Adam Hawkes, Knowledge Leader, Energy Systems Modelling, AEA Group; John MacArthur, Vice President CO2 Policy, Shell International; Marcus Stewart, Future Distribution Networks Manager, National Grid and Prashant Vaze, Chief Economist, Consumer Focus.

We are delighted that Laura Sandys MP, Member, Energy and Climate Change Select Committee and Professor Peter Simpson, Scientific Secretary and Editor of Science in Parliament, Parliamentary and Scientific Committee have kindly agreed to chair this seminar.